To be or not to be a freelancer – a question many of us ask ourselves at some point in our careers. But how do you know if the timing is right? Or, better yet, if you'd be happy with such a working arrangement? We're going to figure it out in this piece, but first, let me tell you a short story:
"I want to be a freelancer" – a real-life story
Just a few weeks ago, my fellow marketer friend Alex asked me and my other "content half" to jump on a quick call. She said that she was recently promoted to Head of Content – a role she's progressed to from her initial content writer role. Alex told us that, while there were certain aspects of her new position that she enjoyed, she spent way too much time on meetings. This left her with zero time for doing what she loved – writing. And so, she started wondering if she should make a career pivot and do what she's been dreaming of, on and off, for the last five years, i.e, kicking it off as a full-time freelance writer. And here's where she asked us: "How do I know if this whole freelance employment thing is for me?".
This is what we told her.
Freelance employment – facts & questions worth asking 
Question: Are you willing to wear multiple hats?
If you want to be a freelancer, then you need to be aware that you're not 'just' going to be a freelance designer, software developer, or whichever other role you specialize in. To give you a sense of what you're in for, here's what freelancing looks like in my case: 
Together with my business partner, we offer content marketing services, but we also do client outreach, day-to-day account management, invoicing, financial simulations, contract singing, and a ton of others. And you know what? I still love it, and wouldn't leave it for a full-time role!
If what I've just mentioned sounds discouraging, but you feel like you'd still like to work for multiple clients, then there's a solution – join MVP Match, and we'll take care of all the paperwork.
Fact: There will be ups and downs 
No matter how experienced you are, you will have moments of doubt. Customers will come and go, and often, this will have nothing to do with you. It will simply be due to a change in circumstances, such as budget cuts, or a decision to hire someone internally. This is something that you have to accept. 
You cannot give up as soon as the first obstacle comes around. This might sound a bit scary, but I know from experience that with time you'll be able to deal with uncertainty and doubt more easily. The more challenges you face, the faster you'll be able to tackle or prevent them from happening in the first place. 
Question: What drives you crazy about your job?
Answering this question will help you understand if you're genuinely into freelance employment, or just – to say it blatantly – trying to run away from your current job.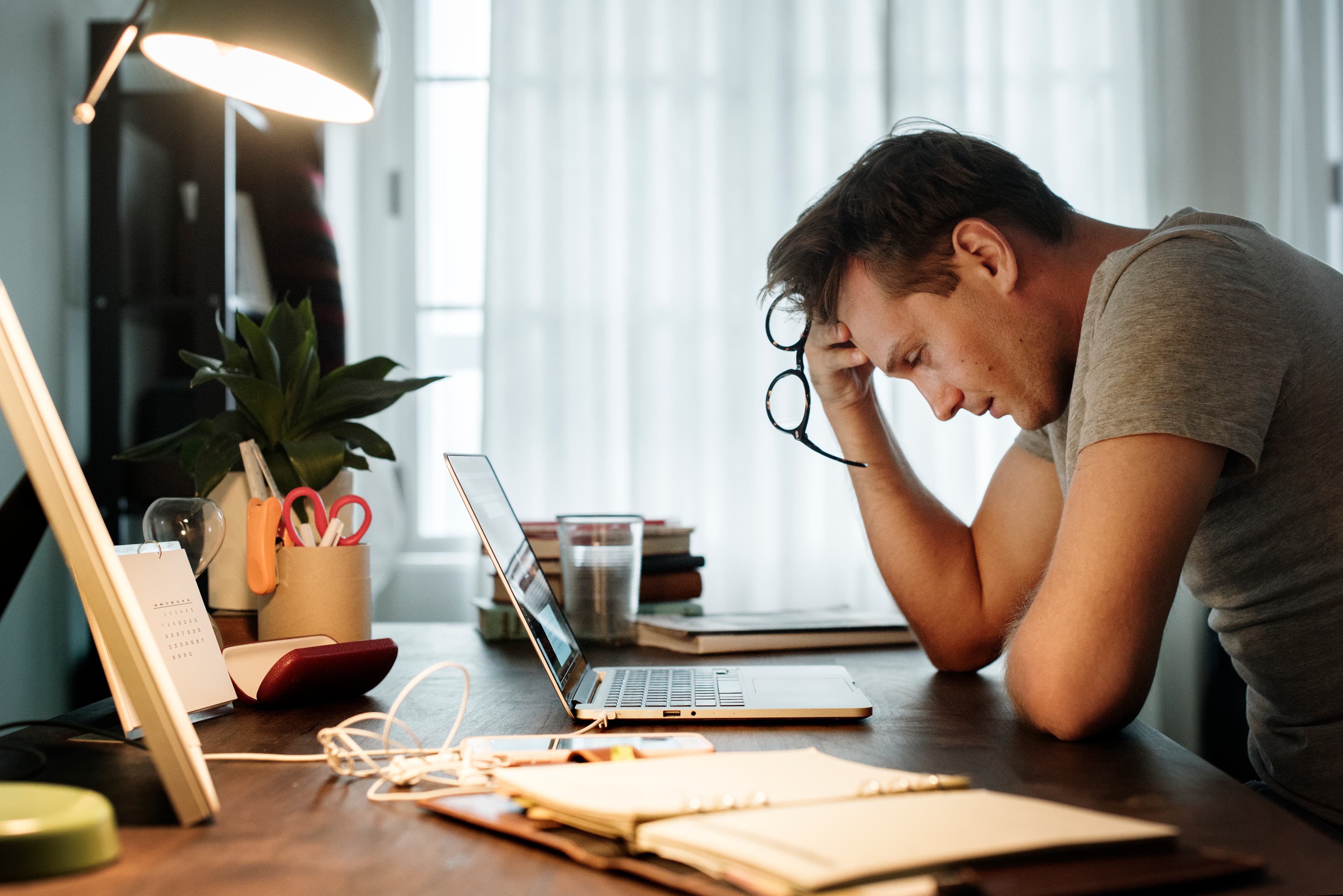 Ask yourself – are you annoyed with the whole idea of nine-to-five work, being employed for one company for years, and having to report to a team leader? If so, going freelance might genuinely be worth considering. Now, if you can picture yourself performing a 40h/week job for another company with a different team leader, perhaps you're not against a full-time job altogether? Maybe it's about feeling burnout in your current role?
I know it can be hard to know the answer straight away, as you're reading these words, but give it some thought.
Fact: Challenges are part of the journey 
Whether you freelance or work full-time, you will always face problems. They'll differ in nature, but they will certainly be there, to keep you on your toes! For example, while working full-time you can get irritated that you have to spend five hours a day in meetings, which gives you very little time for actual work. 
Alex said that she felt she was spending too much time coaching others, which left her very little room for what she loved the most, i.e., writing. Well… the truth is that each job has its own perks and problems, so just accept it. After you do so, your life as a freelancer will get a lot easier. I personally hate admin work, but it's part of my job. And I can either accept it, endlessly complain about it, or hire someone to do it for me. See? You always have a choice of how you will handle a challenging situation. 
Question: Do you have a knack for entrepreneurship?
I often hear the question, "can you actually make a living as a freelancer"? While I am tempted to say, "Nah, I just live on peanuts", it is true that a lot of talented people gave freelancing a shot and failed. Why did it happen?
To be a successful freelancer you need more than talent and skills, you have to be entrepreneurial, and that's absolutely key! Do you know how to market yourself and get new clients? If you don't then before you decide to quit your full-time job run a quick brainstorming session with your friends or fellow freelancers. Ask them to share a few ideas on how to find clients. Maybe some of them will be open to cooperation as they'll have too many projects on their plate. This will be a good starting point, to check if freelance employment is for you.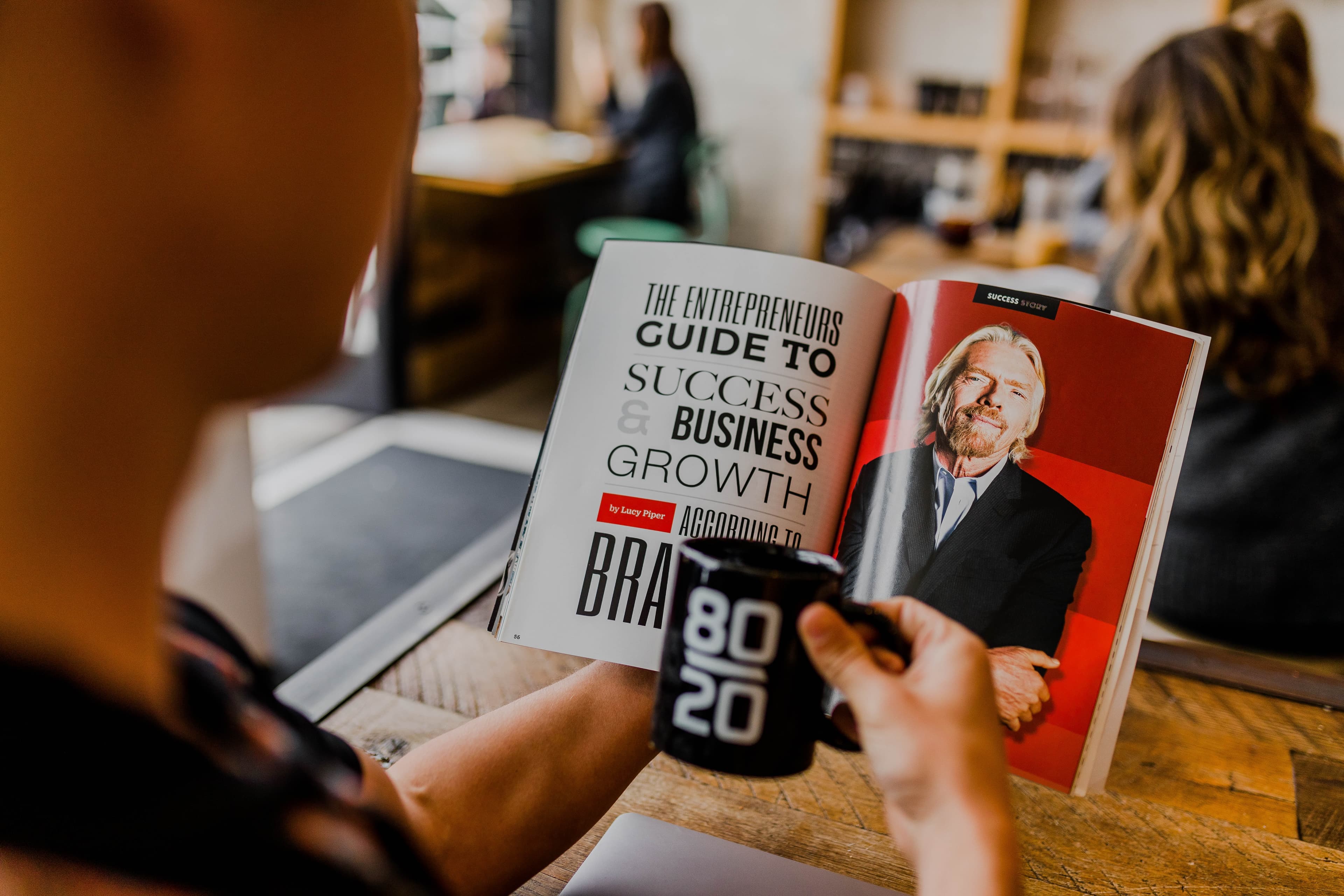 Fact: You will need to handle admin tasks
Hopefully, the term 'admin work' doesn't give you goosebumps, as you'll have to do quite a few of it if you go freelance.
One big area you'll need to take care of is payroll. Unless you hire someone to do invoicing and pay tax and contributions for you, you'll be your own accountant. You'll also spend a lot of time on project planning, goal completion assessments, and ongoing communication with clients. 
Occasionally, there are days where I don't do any actual content marketing work for clients, as I need to handle all the admin tasks that have piled up. Not only do I do 'paperwork', but I also plan out work in the calendar for each client for the coming weeks, and discuss ideas for how we could improve our content marketing packages.
Question: Can you live with financial uncertainty?
Now, before your heart stops, overcome with worry, I'd like to emphasize that "uncertainty" doesn't have to mean "lack of stability". 
Let's do a bit of a simulation and assume you have four clients and work on the basis of a contract with a month-long notice period. Say you have each client on a $1000 retainer. If one client decides to end the cooperation, you're looking at a potential 25% decline in earnings. The good news is that you have a full month to find someone to take their place.
That being said, there will also be some unpredictable events.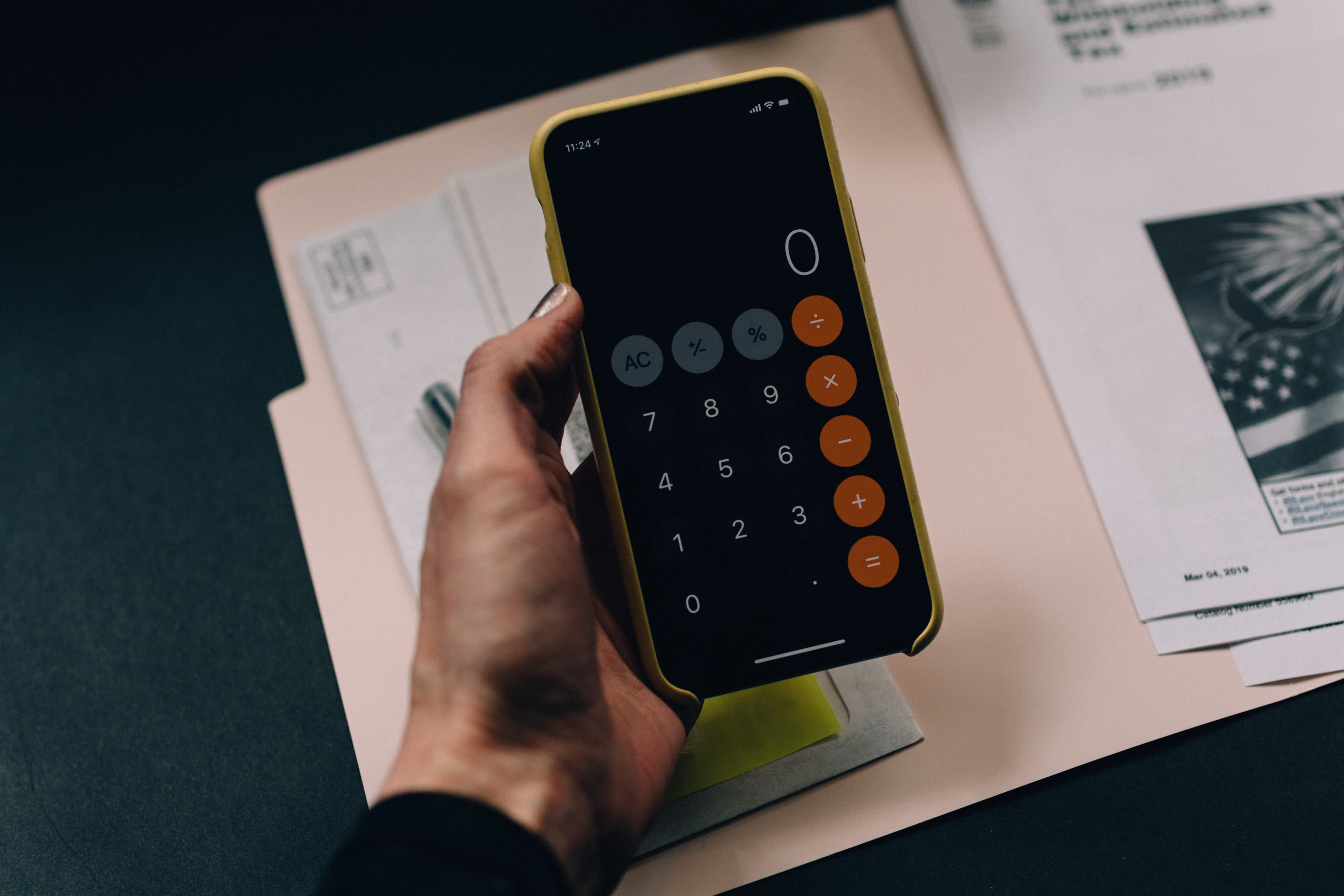 When I and my business partner turned our part-time content marketing business into a full-time one, it was January 2020. Two months into running it, the whole world went into lockdown and we genuinely had no clue where it would take our business. 
I can still remember how the two of us sat in a co-working cafe in early March, wondering if we'd be out of work once the world went into apocalyptic mode. Fast forward two years, we know that the pandemic has convinced everyone that good work can happen outside the office. Not only has our business survived these days, but it's thriving!
Fact: You have to be super-organized
Both myself and my business partner are the queens of organization. I am not exacerbating! And if you want to have a successful freelance career, then you have to become one too. 
A big part of freelance employment is the ability to handle multiple projects at the same time while sticking to deadlines. You won't be able to deliver your work on time unless you are super-organized. I start working at 9.30 am sharp, no excuses. I plan my work in the calendar very carefully to make sure no hour is wasted, and I am proud to say that so far I haven't been late with any projects 😎
Question: Can you accept not having full-time benefits? 
A full-time job gives you more than stability and a regular paycheck. You also get access to a long list of perks and benefits which you don't have as a freelancer. These include: 
Paid holidays

Sick leave

Bonuses

Gym memberships, etc. 
Is this something that you accept? 
The freelance reality means: you don't work, you don't earn. Can you plan your finances in a way that a headache or a virus infection doesn't turn your life upside down? As a freelancer, it's your responsibility to prepare for the unexpected.  On the other hand, freelancing is a way to live an exciting life full of interesting projects you work on from wherever you want. For many, that's a reason they're willing to miss out on some benefits for the sake of being independent and free to build the life they want.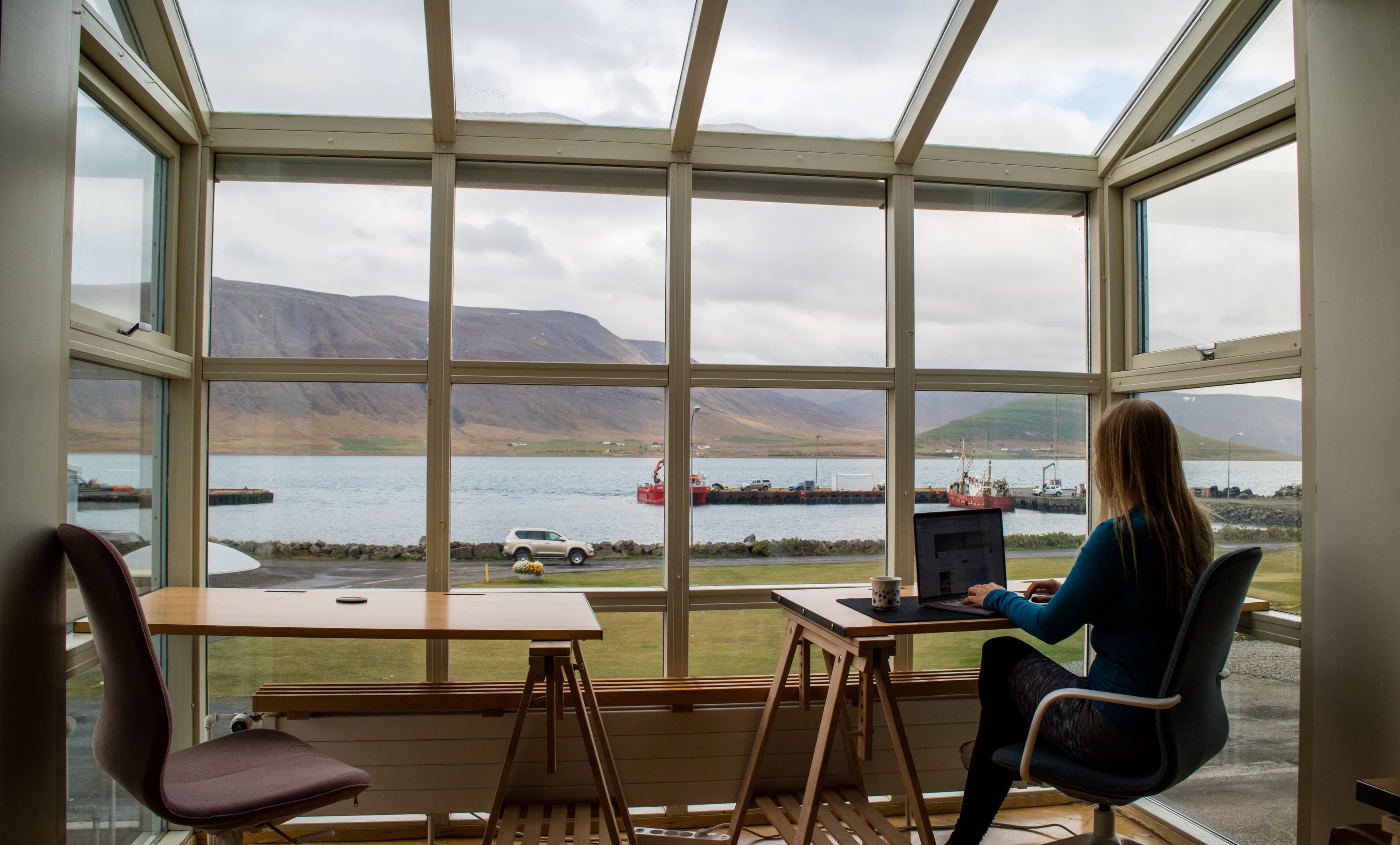 Fact: MVPMatch will make all the problems disappear 
If you don't want to worry about any of the challenges above, then join MVPMatch. We will make sure that you're placed on exciting projects where you can put your skills to good use. We'll also take care of all formalities!
Match platform is built in a way to find projects which perfectly match your skills 

You'll become part of a premium community of highly-skilled freelancers. Anyone who joins Match is fully vetted and verified for skills. This also means you'll have a lot of opportunities to learn from others!

Select projects which fit your time availability: full-time, part-time, remote, or hybrid. Change your work preferences as you please! 

You'll have the opportunity to include some of the top, hyper-growing companies in your portfolio. Think of projects for companies like PwC, TaxFix, and Oliver Wyman, among many others.

Forget about admin! Match will take care of all the paperwork, from contract signing to time tracking and invoicing.
Freelance employment can be the most rewarding experience EVER
Ultimately, every full-time-employee-turned-freelancer had to pull the plug on their 9-5 job. So, what has inspired us to make this decision? It was a rather straightforward question from a former manager, who asked us: "If you were to do this content marketing gig full-time, would that make you happy?". We both responded in a heartbeat, "absolutely". That's when he smiled and said, "well, there you have it, that's your answer".
We remember how equally excited and nervous we were when we finally quit our full-time jobs. And that's a perfectly normal feeling! To us, making the decision to go freelance was one of the best decisions we've ever made. We get access to fantastic projects, work with clients worldwide, and make all decisions independently. Our career is in our own hands, and that is a great feeling. 
"Am I ready to be a freelancer?" The verdict
The fact is, whether you succeed at freelancing or not, is entirely up to you! Talent on its own isn't enough, and you need to do some prep work before you quit your cushy job. Figure out how you're going to get new gigs, and how to promote yourself. It's a good idea to run a test project, before diving into freelance employment full-time. 
If you're tempted to give freelancing a shot but you'd rather avoid client outreach and all the formalities, then join MVP Match. We'll be happy to do it for you ​​💪