Searching for a free and easy freelance invoice template? Here's a collection of invoice files you can download and modify for your needs. 
8 Downloadable Freelance Invoice Templates
As a crucial part of getting paid and bookkeeping, invoicing is among the most important things a new freelancer needs to learn. Professional invoice templates make billing a breeze so you can focus on other aspects of your freelance work. 
The invoice templates in this list come in various formats — find one that works best for you as a freelance writer, marketer, web developer, graphic designer, web designer, or any other popular freelance job you have.
Select an invoice design you like best and customize it to suit your freelance business needs. Whether you're billing by an hourly rate, project-based, per-word, or fixed price, there's an invoice template that's perfect for you. 
Canva has the best invoice templates for a freelance service that we have found. That's because Canva lets you use existing templates or create your own online for free. Choose from hundreds of free invoice templates in various visual designs and layouts.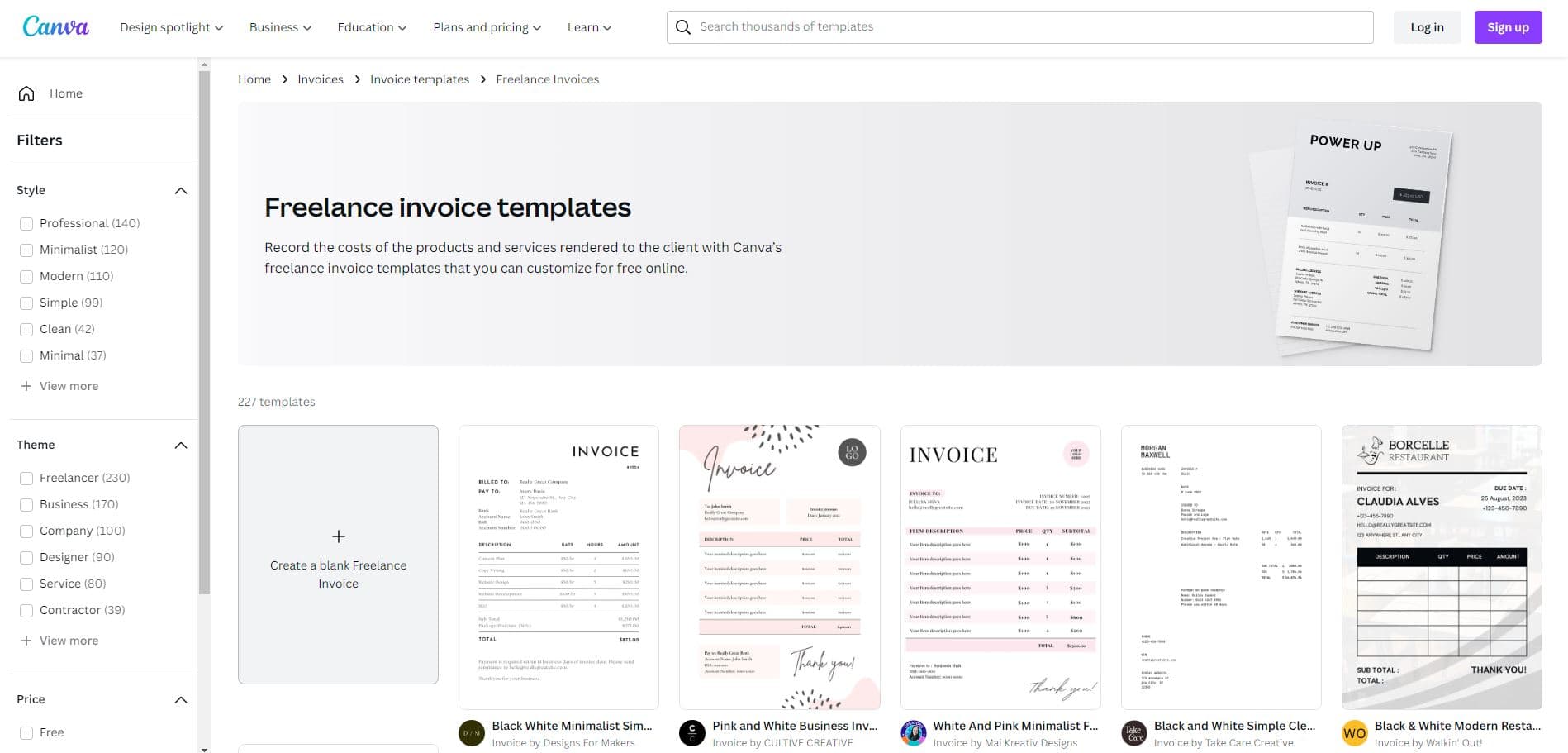 Hello Bonsai offers free PDF invoice templates as part of its business management solutions. Its library of free resources includes models for various freelance professions, so you can choose a template already built for your job. With Hello Bonsai, you can integrate your invoices with its other project-tracking and accounting solutions.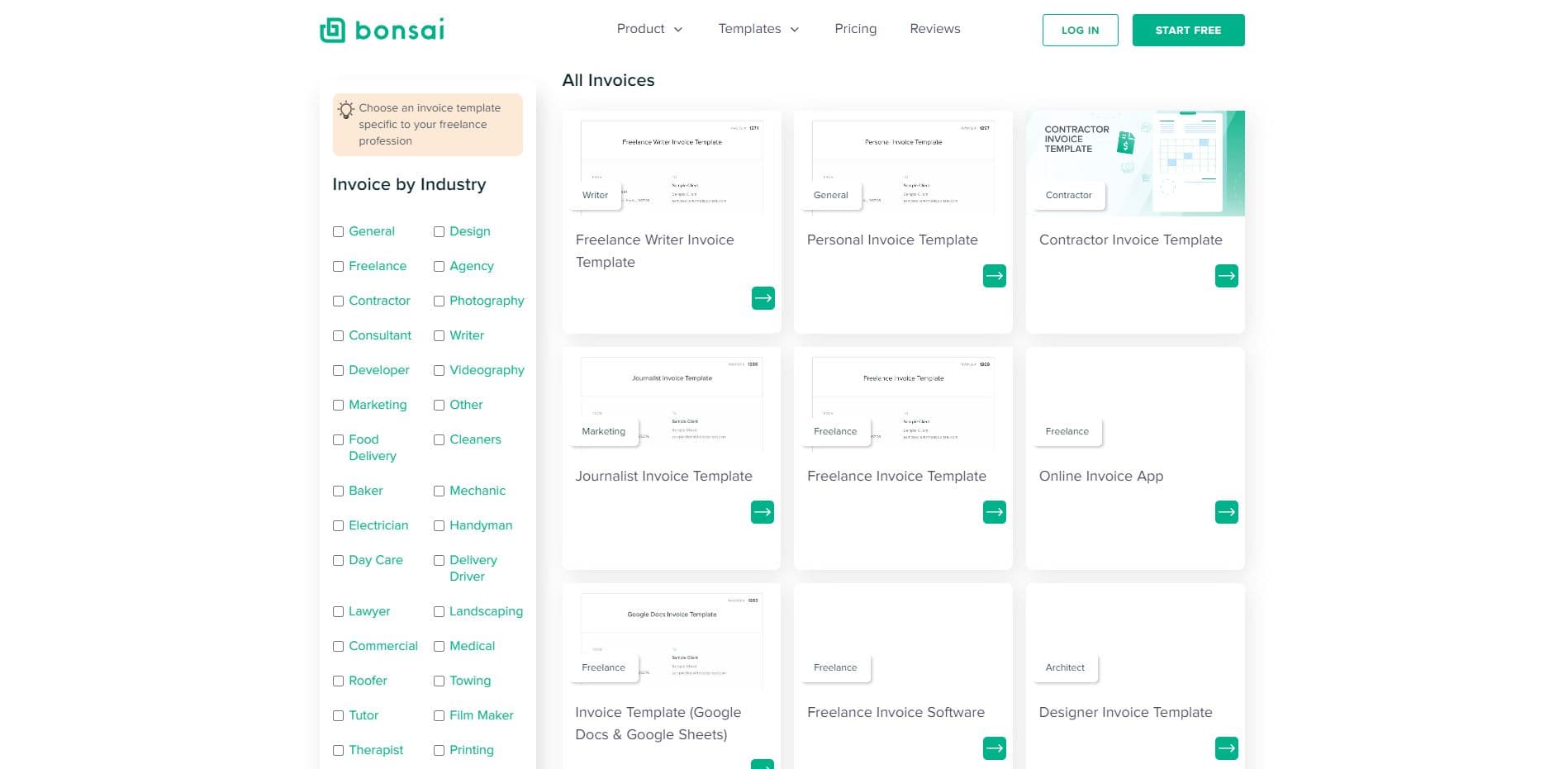 FreshBooks offers free downloadable templates in addition to its paid accounting software. These templates have modern, professional graphic design styles and can be downloaded in various formats, like Google Docs and Microsoft Excel.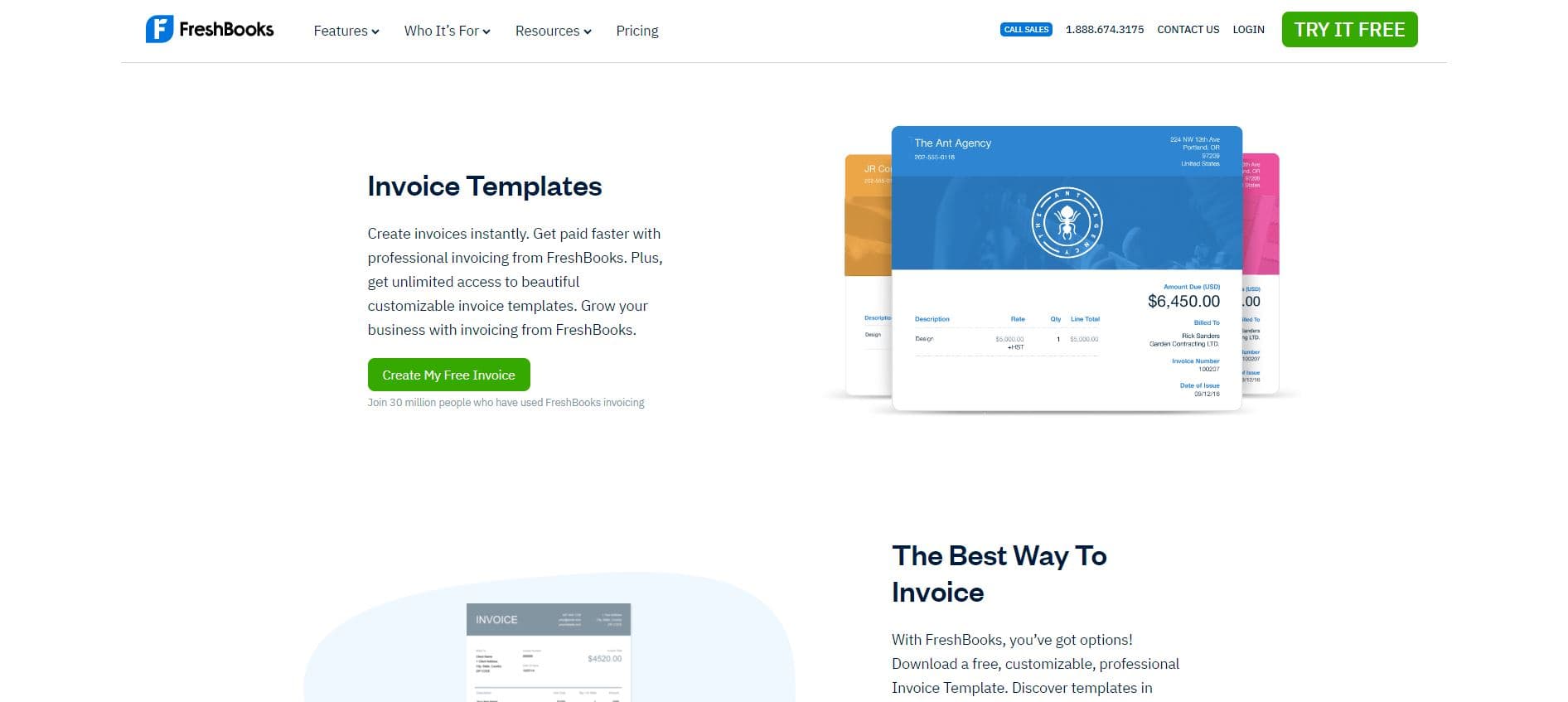 SmartSheet specializes in Excel-based templates. Their free templates aren't fancy, but they're easy to use and get the job done when you bill for specific line items. Use a free or paid SmartSheet template if you want a simple, traditional invoicing method for sales or product-based contracting.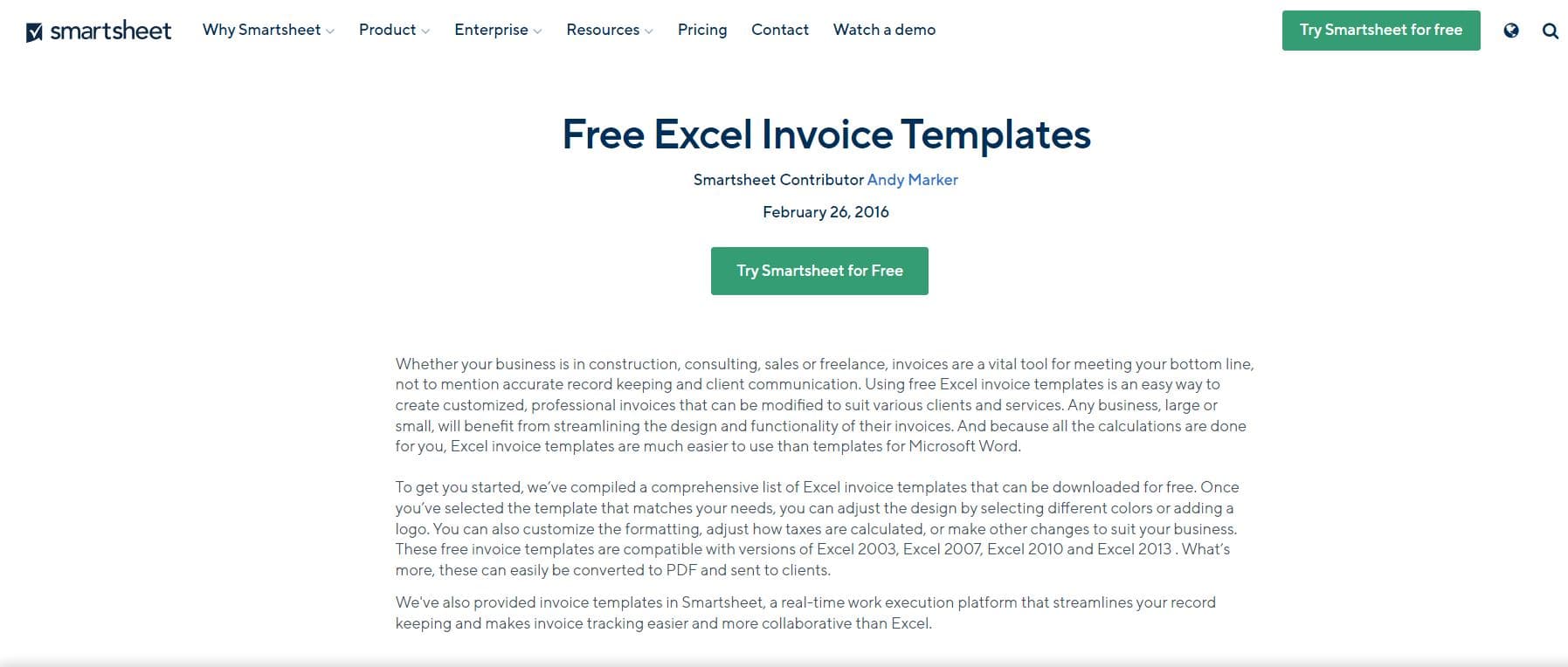 Many small businesses use Square for their billing and payment solutions, so it's not surprising Square offers free invoice templates. You don't need to be a Square app user to customize these on-brand minimalist-style invoices as your own.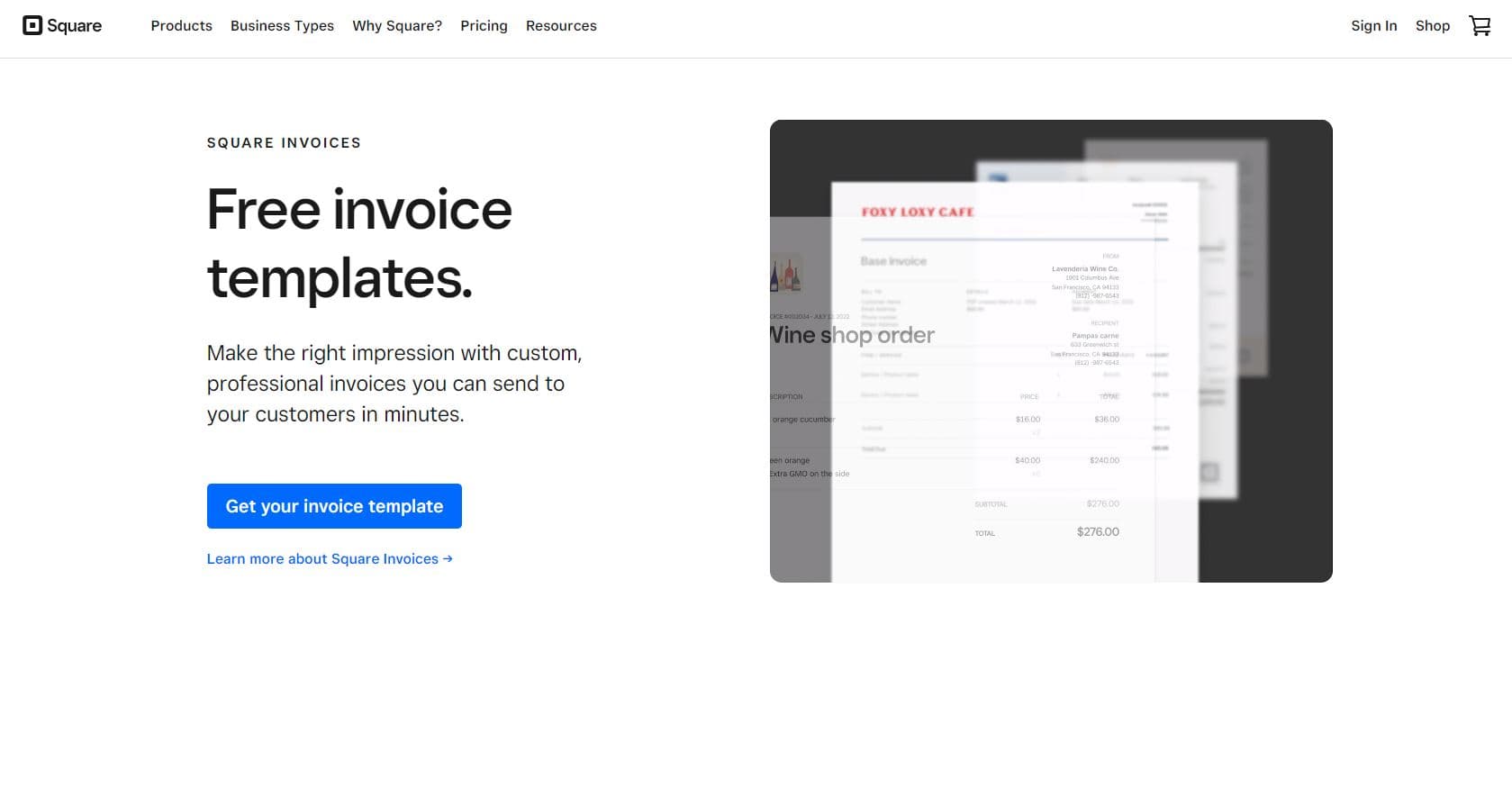 PayPal also offers free invoice templates you can send to clients directly through their platform. This invoicing system is seamless if your preferred payment method is PayPal.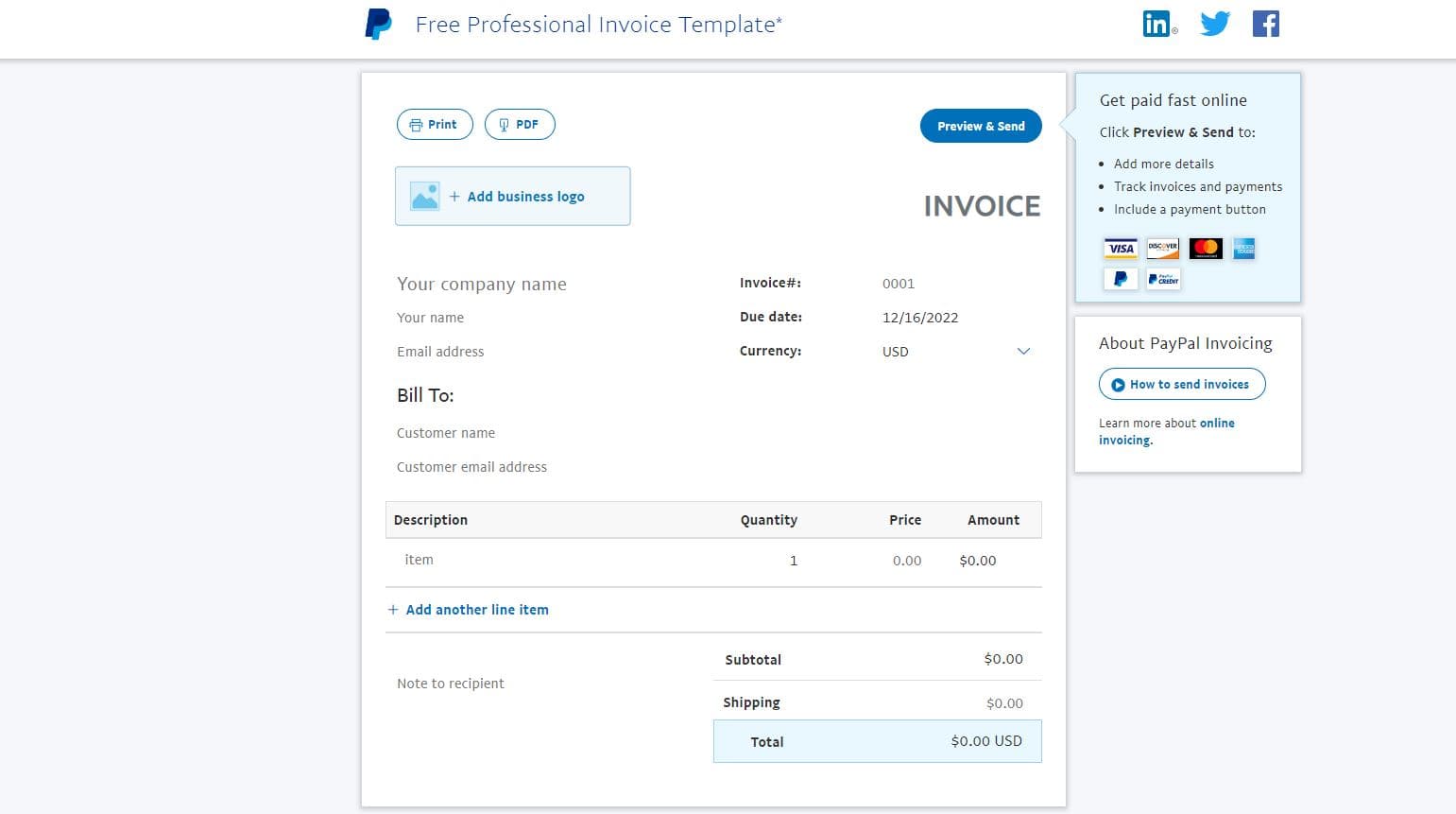 Head to Invoicetemplate.co if you prefer to use a free invoice generator software that lets you add and remove fields before downloading your template. Its interface is easy to use and only takes a few minutes to finish.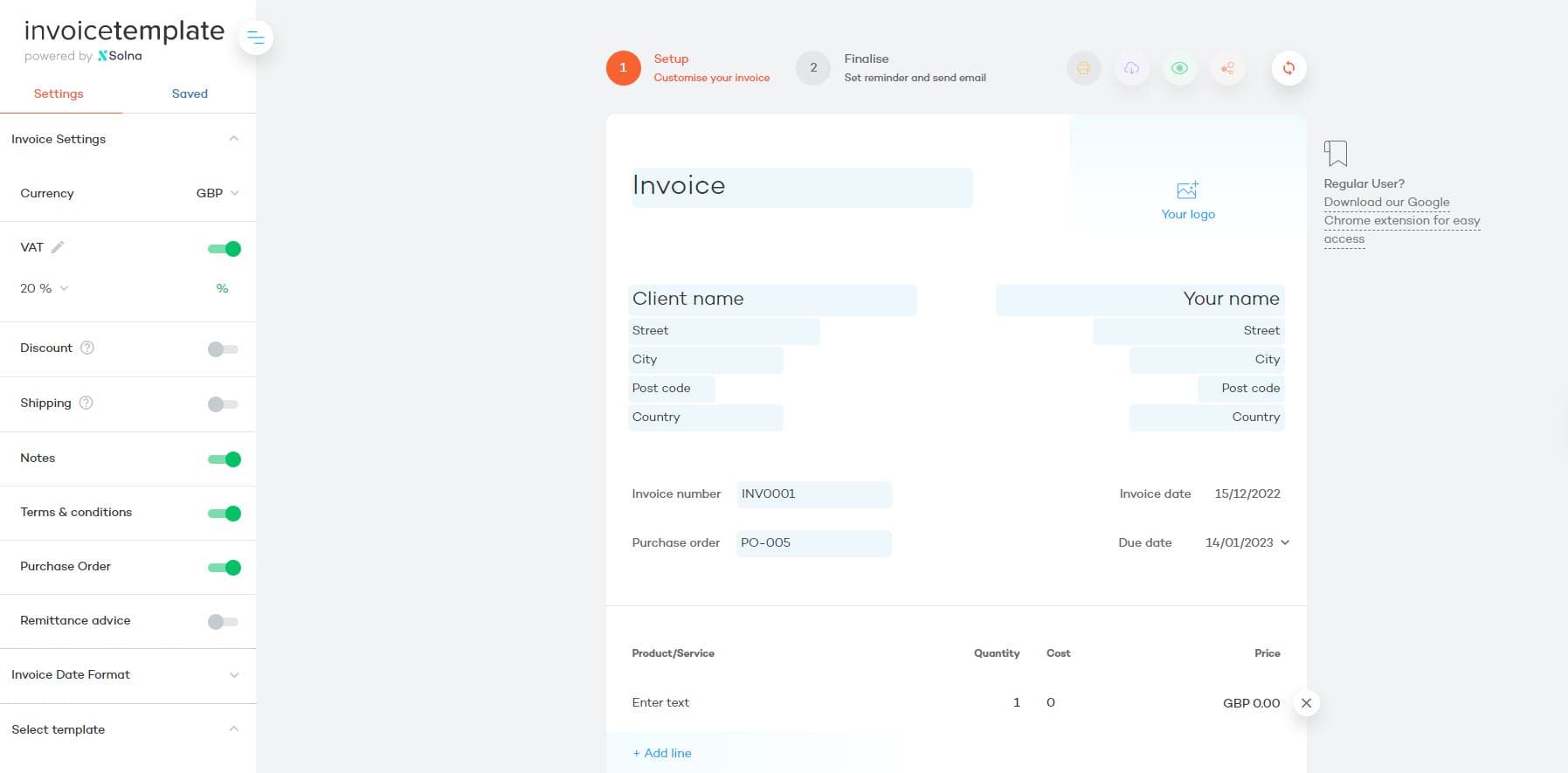 Documents solutions company PandaDoc offers a streamlined, no-frills invoice template in a PDF format. You can add or remove elements to align with your needs and business image.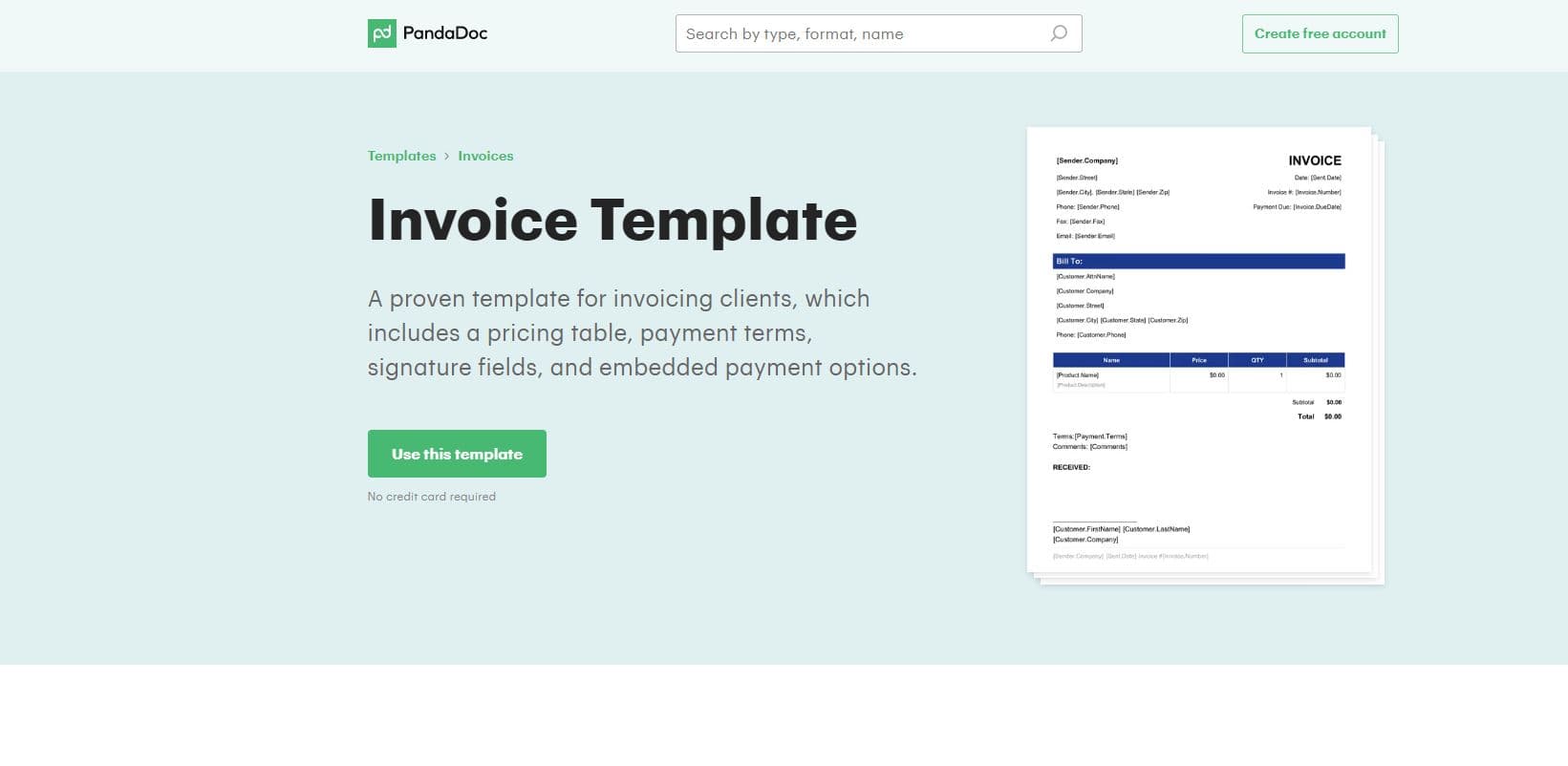 How to Make a Copy of Google Sheets Invoice Templates
The most common freelance invoice format is a Google Sheet because it can be easily accessed with an internet connection and stored online. This online invoice is designed like an Excel sheet for easy data entry. 
Many freelance invoice templates use Google Sheets, but you'll need to make a copy of the invoice to modify it. Here's how to do that:
Open the Google Sheets file 

Click on "File" in the toolbar

Select "Make a copy…" from the dropdown

Type a name for your new copy

Select the location where you'll store the file

Confirm with "Make a copy"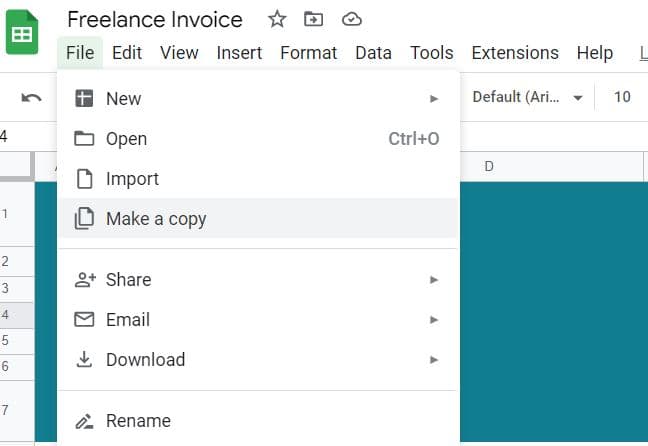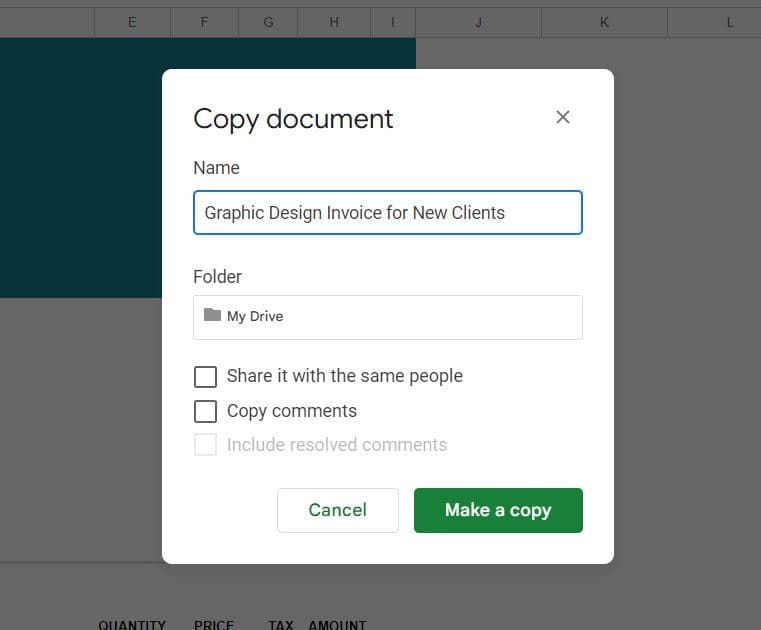 Following these example designs is the best way to create a freelance invoice. Start with a simple design and customize it in Microsoft Word or Excel to make a unique template that suits you. Use it when invoicing clients you find on Upwork or its competitor sites where you've submitted job proposals.
What should be on a freelancer invoice?
These are essentials you'll always find on a standard invoice: 
Business information, including your name and client's company name

Invoice number

Invoice date

Your contact information, including phone number and address

Specifics on the work completed, such as the number of hours

Sales tax

Total amount owed by the client
You may need additional information on your invoice, depending on your situation. For example, your client may need information on your payment terms if not already outlined on a freelance contract.
Be sure to include the following:
Payment details, such as accepted payment methods

Your payment email address for online payments like Paypal or Venmo

The payment due date 

Your rate (project, hourly rate, cost-per-word, etc.)

Additional fees or adjustments to the total, like discounts

A subtotal before any adjustments
The client may also need more precise information about the work you completed. That means having line items with the names of the tasks or projects you completed. For example, freelancers who provide staff augmentation complete various tasks and should describe their work in detail.
Need advice on specific ways to personalize your invoice for your business? Join a freelance community where more experienced contractors in your field can provide counsel.
Benefits of Professional Invoices for Freelancers
Formalities like contracts and invoices may feel like overkill when you have a casual relationship with a client, but it's in your best interest to thoroughly document your freelance service transactions. 
Even a basic invoice provides benefits such as:
Clearly states payment details to avoid misunderstandings 

Records the work you performed for the client

Provides follow-up documentation to an initial bid proposal

Gives your services a professional image

Serves as legally enforceable documentation in case a client doesn't pay what they owe

Helps streamline end-of-year bookkeeping for income tax purposes
If you take your self-employment efforts seriously, you should take invoicing seriously. 
Should you use an invoice template or accounting software?
Some self-employed workers prefer using accounting software instead of a template. If you are considering a system like Freshbooks or Quickbooks, use the insights below to guide your decision.
Reasons to use professional invoicing software:
Easier to juggle multiple invoices concurrently

Uses an automated invoice generator that saves time

Reminds you to follow up with unpaid invoices

Has cross-program integrations for importing and exporting

Gives invoices a professional appearance

Automatic processing can avoid calculation errors or mistypes
Reasons to use a blank invoice template:
Cheaper than invoicing software, often free

Gives you the freedom to make a custom invoice template by designing it from scratch 

Uses familiar programs you already know, like Word and Excel 

Provides the essentials without any bells and whistles 
Using software to make commercial invoices is worthwhile for small businesses or full-time freelancers with frequently changing clients. But, a free template can be sufficient if you only have 1-2 steady clients and don't need to produce dozens of invoices every week. 
Join the world's best platform for freelancers.
Using a freelance invoice template is an easy way to improve your new career as a freelancer. Another way to take your freelancing efforts to the next level is to join a freelance network — and MVP Match is where you should start. 
Our freelancer community brings together top talent from all industries and connects them with clients needing their expertise. Through MVP Match, companies can hire tech talent from around the globe to augment their staff. We even arrange our members into specialized teams that businesses can hire to build products or develop programs.