2021 has been an interesting time for the workforce. Month after month we continued to see record numbers of people quitting their jobs. We're in the midst of what is being called the Great Resignation, and even though it began happening about a year ago, experts are just starting to wrap their heads around why it's all occurring. 
Many companies are now beginning to understand what they need to do to keep their churn rates down, but some are still somewhat in the dark about what it all means in the grand scheme of things. The Great Resignation isn't going anywhere, and it's best companies learn from the lessons it has taught the business world – before it's too late.
In this article, we're going to cover what it all means, especially for the IT and digital business world. 
So, What Is the Great Resignation, Exactly?
All the way back in 2019, there was virtually no one that could have predicted the impact the COVID19 pandemic was about to bring forth on the world just a year later. Sure, there were some epidemiologists and other scientists that understood what something like the pandemic could do to civilization, but even they didn't foresee the effect it was going to have on the business world. 
Before all of this, the overwhelming majority of corporate professionals would get up in the morning, get ready, and hop in their car for their daily commute to HQ. In fact, The American Community Survey conducted a study that showed . That's a pretty remarkable piece of data when you consider that in just a short period of time – by May 2020 – nearly 30% of the United States workforce would be spending their working hours at home. 
All of the sudden, people were set up to conduct operations while sitting in their favorite chair, Monday-Friday. People were joining meetings via Zoom, Skype, and other peer-to-peer software platforms rather than cramming themselves into conference rooms. 
It didn't take long for workers to realize they were saving time and money; from cutting the cost of daycare, the lack of commute, and the bonus of being able to work with their loved ones – people decided that working from home wasn't so bad. 
Then, suddenly vaccines started to make their way into the public, and businesses, enterprises, and corporations sounded the bell for their workers to return to the offices and cubicles that had been collecting dust for months...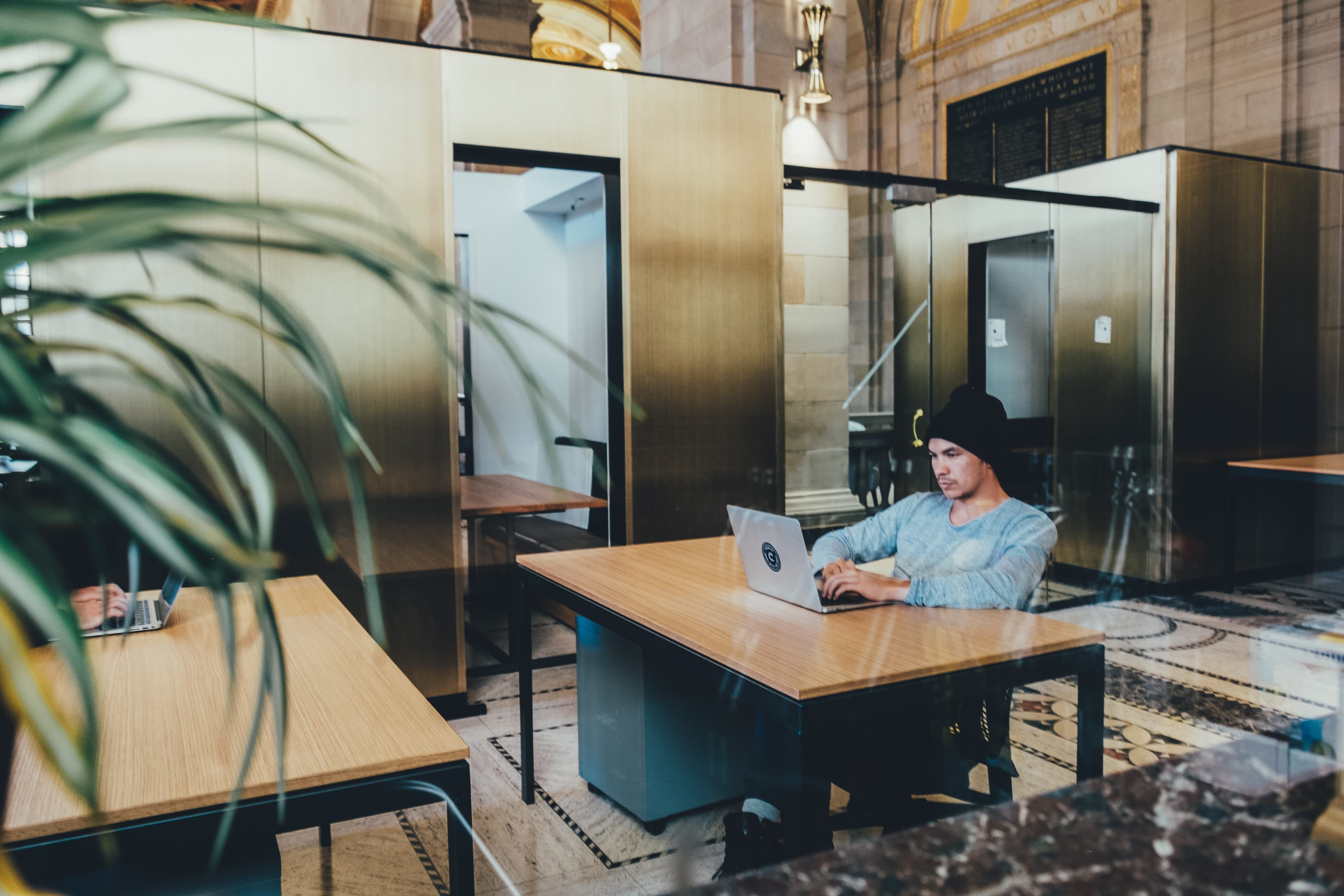 Except there was something very interesting going on throughout 2020 and 2021...
Americans all over the country – whether they were working remotely or not – were starting to experience what was named by a few: "Pandemic-era epiphanies." They were realizing that their quality of life was improving during their time working from home, rather than making things more hectic as everyone thought. Even more surprising was that productivity wasn't going down into the gutter like people were anticipating, either. More and more workers started requesting permanent WTF (work-from-home) setups or began searching for other positions or career paths that gave them the flexibility to work remotely.
PwC conducted a survey, showing that
Anthony Klotz, Professor of Management at Mays Business School of Texas A&M University predicted a "Great Resignation" as he called it, was coming in May 2021. Sure enough, from April-August 2021, over 2.5% of the US's workforce quit their current positions. Resignation rates were 10-15% higher than they were in 2019, according to Klotz's calculations.
Why This Is an Important Lesson to Learn From
Throughout 2021, an average of 3.9 million workers quit their positions each month, with workers quitting their jobs in November. There's now a massive talent shortage across virtually all industries. 
When employees began returning to their offices, things started to kick back into gear rather fast. According to a survey conducted by CNBC, there was a 21% jump in workplace burnout for employees, between December 2020 and July 2021. 
This has only continued and workers are experiencing more stress and burnout than ever before. It's not hard to imagine, especially you couple this information with the record-high turnover and the ever-increasing workload for the remaining employees who are either unauthorized to work from home or are simply unable to. 
The data is pretty cut and dry: . The workforce wants flexibility in where they choose to do their duties, and the emotional benefits from working remotely pretty clearly show: 
People have more free time outside of working hours to do things they enjoy. 

Workers are afforded more time to spend with their family and loved ones – the most important things in life.

Employees enjoy the sense of "escape" remote work offers, letting them focus on tasks rather than bogged down office chatter and gossip. 

People enjoy a greater sense of control over their own lives with remote work.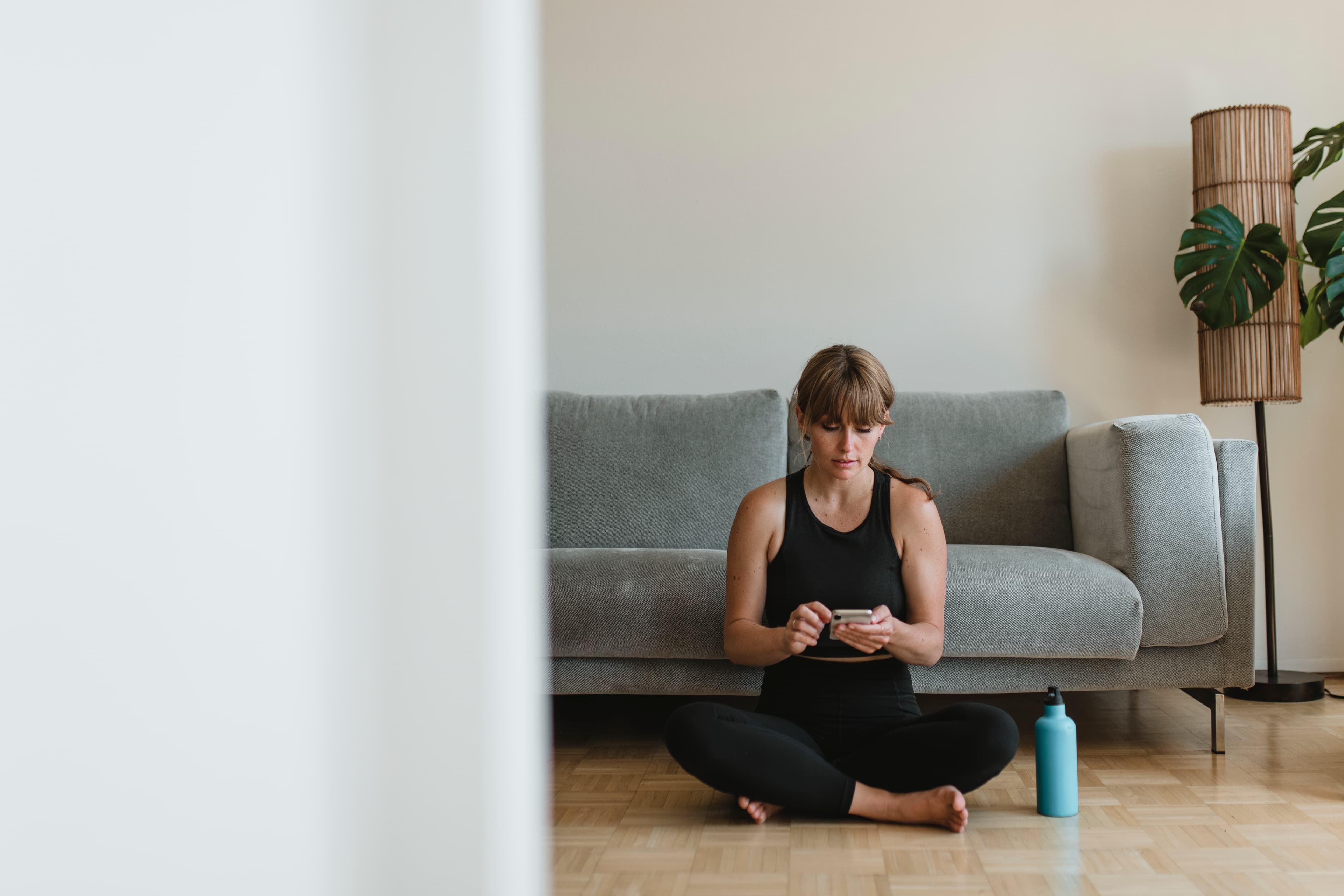 But that's not all
In addition to all of that, studies are showing that an employee's productivity actually IMPROVES while working from home. Stanford put together a that observed 16,000 workers over a 9-month period and discovered that those who were working from home increased productivity by a staggering 13%. It appeared to be at least partially due to having a greater degree of comfort, a more controlled working space, and more work hours put in due to fewer breaks, sick days, etc. 
You can work blare your favorite music as loudly as you want (as long as there isn't a meeting going on), or sit back in your recliner while you have the news on in the background. You can enjoy your lunch with your husband or wife. You might even be able to do away with expensive necessities, such as daycare, or reduce the miles being put on your vehicle. 
Why the Remaining In-office Workers Are Frustrated
You'd think businesses would be over the moon about all this data that has come to the surface. A business learning, they have a new and exciting way to reduce their overhead, increase employee productiveness AND improve worker satisfaction would be just about the sweetest song an executive or business owner could hear, right? Renting out large office spaces isn't cheap. 
But unfortunately, that has not been the viewpoint of many different enterprises, businesses, and firms around the United States. Large corporations like Google, Apple, Starbucks, and other big-name businesses are starting to change their tune as time goes on, but many businesses still believe the Great Resignation is going to fade away once this COVID nightmare is behind us once and for all. 
The common reasons for businesses to keep their WFH accommodations temporary are that their company values and company culture are suffering due to a lack of in-person contact, and that remote work ultimately is a hindrance to innovation and collaborative brainstorming. 
But the data just simply isn't showing that 
In fact, there is little evidence that what's known as "company culture" has any tangible effect on the productivity and efficiency of employees. In reality, people are so serious about working remotely moving forward, according to a survey conducted by Owl Labs as high as 23% of employees are open to getting their pay reduced by 10% if that meant they could extend their WFH accommodations to permanent status. 
Workers who are being ordered to bring their things back into their office space are becoming more and more frustrated that they're being required to come back into the in-office fray, for a wide variety of reasons, such as: 
The average employee saves 40 minutes per day due to the lack of commute

Workers are saving roughly $2,500 -$6,000 annually from saved gas money, less eating out during lunch and breakfast, car maintenance, etc. 

Employees are less distracted throughout the day. That means less talkative co-workers hovering around their desks, and less pointless meetings. 

Workers enjoy not having to shave every morning, or dirty up their clothes. They can simply wear something that's comfortable.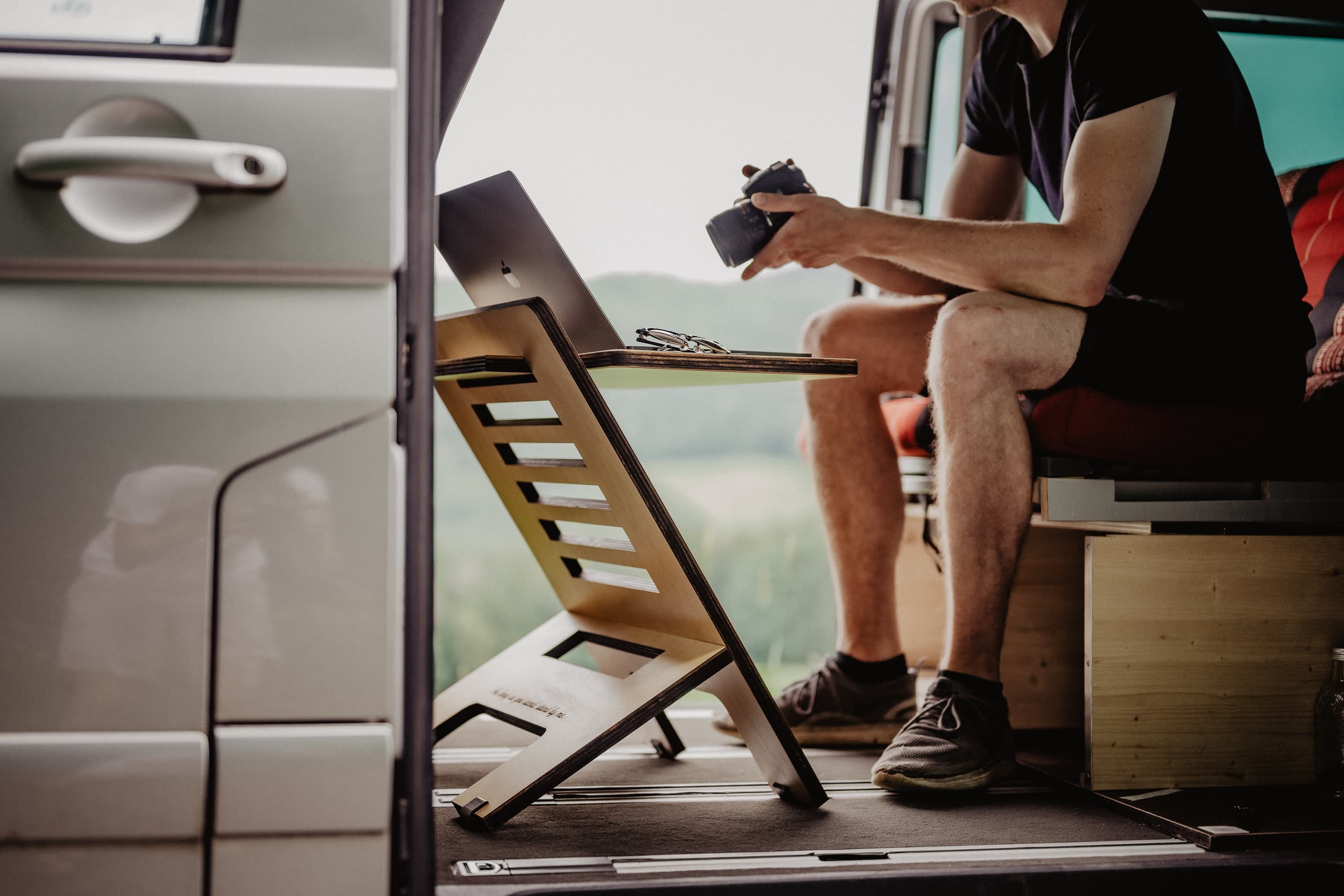 Many People Who Haven't Left Their Jobs Yet Are Considering It
Microsoft put together a that showed 41% of the world's workforce were at the very least thinking about leaving the job they were at. This is including over half of the GenZ employees, which is really remarkable. In addition to this, roughly 3/4 of workers that took part in this study wanted more flexibility with WFH accommodations – and they wanted those accommodations permanently. 
The Great Resignation isn't going anywhere
It's pretty apparent from all of this data – the employees have remote work in their heads, and that's not going to change going forward. 
Rejoice! It's a good thing for businesses AND workers! If businesses want to keep themselves healthy and maintain a competitive edge, they're going to have to work with their employees and adapt to the times. Whether you're a member of the executive team, a CEO, or an owner of a small business, the idea that almost half of your workforce may be contemplating leaving is a terrifying thought. 
What Does All This Mean for IT and the Software Industry? 
In a 2021 , the findings were that there were fewer professional software developers with full-time employment (from 83% to 81% in 2021). Independent IT and software engineers who became employed through independent contract, freelance, or self-employment increased from 9.5% to 11.2% in 2021. 
IT and digital professionals have always been trailblazers for WFH flexibility, so this Market Watch survey is especially surprising, showing of Big Tech workers are considering leaving their current position. This means that the tech industry is just as affected by the Great Resignation as everyone else. 
Freelancing among the digital and software industry is only expected to grow more and more as the companies being to adjust for remote work. 
It takes time, training, and money to get a highly skilled IT and software engineering department up to full operation – time that many businesses will not have as things change rapidly. Expect more and more outsourcing of digital processes, especially for smaller to mid-size businesses who are just beginning the digital transformation process.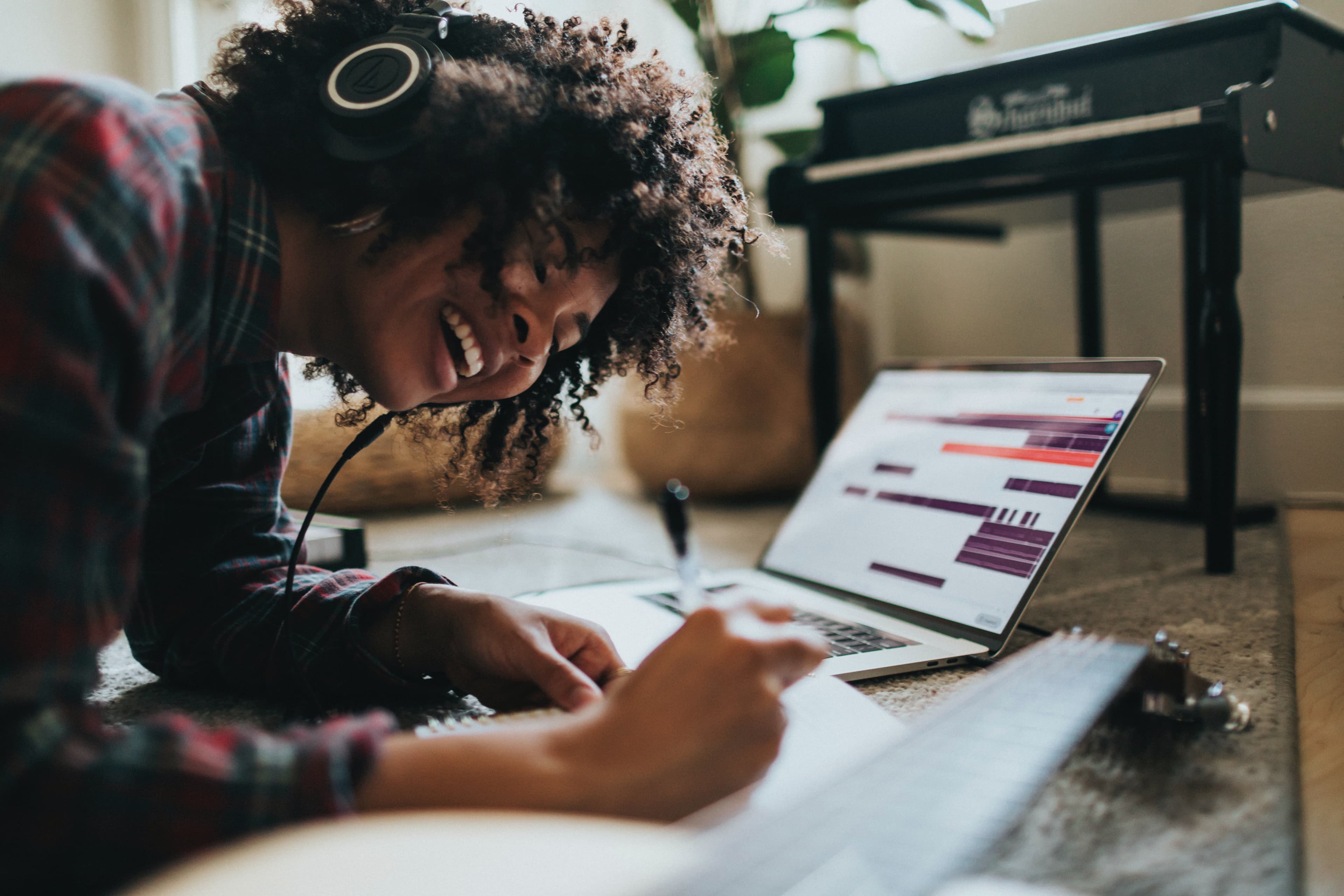 Maybe There's More to It Than Just Work-From-Home Accommodations
Out of all the horrible things that have come out of the COVID19 pandemic, there has also been some light shed on a lot of things we were just taking for granted. We live in a hustle culture, and when everything came to a screeching halt for the first time in many of our lives, we had the rare opportunity to take a step back and look at what we really wanted from our personal and professional lives. 
Millions of people took a step back from where they spent the majority of their time and wondered: 
Is where I'm working aligned with my core values as a human being? 

Is what I'm doing making the difference in the world I always dreamt of making? 

Am I getting paid enough money for the work I'm doing? 

Do I really want to spend decades away from my family, when I can see them every day?
All of these realizations are good, and questions that should be answered with action. Working in an environment where's there's little-to-no growth, under-compensation, or a poor work environment is not worth slaving your life away for. Trained professionals should not have to settle – especially when there are so many new open positions out there. 
The Great Resignation Is an Evolution of Business Culture
This is an amazing time to be a professional in the workforce. It's a great opportunity for employees to make big changes in their careers, as well as a great opportunity for businesses to pay close attention to why this is all happening, and listen to their workers. As time goes on, fewer and fewer workers will be willing to drudge through sub-optimal working conditions when there are so many opportunities out there, and businesses willing to scoop them up in an instant. 
With regards to career opportunities, there are a TON of open positions right now. A study shows that there was over available as of November 2021. With all of these positions, nearly 20% of companies are offering full remote work options. Strangest of all, employers are having a difficult time even hiring enough employees. 
This leaves a huge opening for freelance work, which is where the majority of the newly-resigned employees are going. As businesses have a more and more difficult time hiring full-time workers, they will be left with no other option than to hire freelance professionals. That's a good thing, too. 
Freelancing is an ultimately cheaper, high return-on-investment option for businesses. A freelance professional holds specialized skills that can be implemented with a specific set of tasks. Rather than that "jack of all trades, master of none," characteristic of full-time employees. 
The working world is evolving, quickly. There's really no other way to look at this. Millions of workers have been dissatisfied for a while now, and are now realizing they have alternatives that offer much more flexibility, more autonomy, and much more overall life satisfaction. Businesses all over the world will have to adjust to the new normal sooner or later, and the sooner the better for them.