Is freelancing just for the chosen? Or does it simply require mastering some skills to succeed? Freelancing and remote work can be rewarding and exciting career paths, as long as you know how to handle them. Learn how to organize your work, build relationships with clients, and protect your well-being, and nothing will stop you from your freedom!
Whether you're an experienced freelancer or just starting your freelancing career, these tried-and-tested remote working tips will make your work easier and more effective. 
16 remote work tips for freelancers
Taking care of the well-being
I know that being a freelancer is quite absorbing. That's why I'm going to start this piece with remote work tips that will help you maintain a good work-life balance. Sound good? Let's kick in! 
Set your working hours and try to stick to them
Whether you work remotely, or in a hybrid team, it works miracles to set a work routine and follow it. For example, I start working at 9.30 am sharp every day, no excuses. I also aim at finishing work no later than 5 pm. 
If you have clients in various time zones as I do, it's worth making sure that there is an overlap between your schedules. Plan your work in a way that will let you discuss the most urgent matters with the client during the time that suits you both. 
Having a set timetable and making sure that it's clear for your clients will help you plan your work, and prevent you from overworking, which often leads to burnout.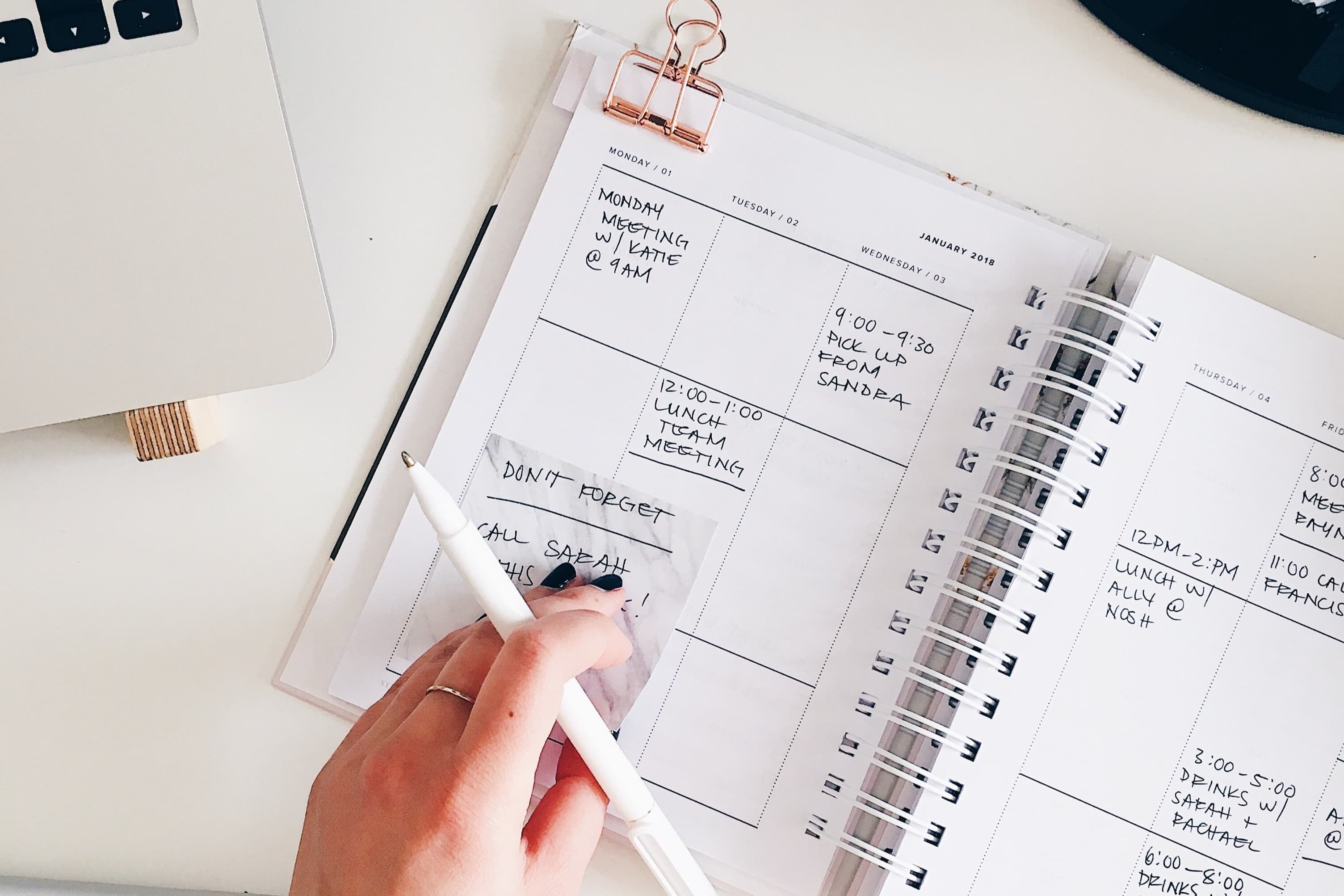 Have a designated space for work
One way to maintain a work-life balance as a freelancer is to separate your workspace from your living space. Turning your bedroom into the office isn't the best idea. If you don't have a spare room that you can use, consider renting a desk at a coworking space or going to a cafe. Just keep in mind that a good Internet connection is a must. This might sound obvious but I can think of many situations when I was unable to connect to the network. And trust me, it's painful – it will disrupt your work and mess up your schedule. Luckily, there are coffee shops dedicated specifically to remote working, so you might want to consider one of those. 
Balance out asynchronous/synchronous communication
Sometimes, the fastest way to get an answer is to jump on a quick call. It might be your favorite way of communication if you'd rather have a 5-minute conversation than read through a lengthy email. Here's the thing, though – it's not always the most time-efficient solution. How so? 
For starters, it will knock you out of your rhythm. Let's assume that you're working on a task that requires your full attention, but a Slack message pops up on the screen, and you engage in a conversation that lasts, say, 3 minutes. While it may seem like a very short interruption, the reality is that it takes an average of 23 minutes to restore focus. Now, if we add into the equation that the number of voice and video calls doubled from 7 to 14 hours per week during the pandemic, we're looking at very little time left for actual deep work. Yikes.
Don't get me wrong – online calls are amazing for teamwork, but you need to use them wisely. Balance out synchronous and asynchronous communication and you'll be all good. 
I plan out my assignments for the entire week. While I'm working on a project, I detach myself from any distractions, such as email or Slack. So, if your goal for the day is to have four hours of uninterrupted work, be assertive and stick to it. 
If a client or team member asks to jump on an ad hoc call, don't be afraid to decline if you're busy. You can offer to reschedule or ask them for an email. The results you'll see by the end of the day will be worth it!
Make sure overtime isn't a standard
Occasionally, we all have to clock in a couple of extra hours to make it to a project deadline or put out a sudden fire. The key here is to make sure that you're not treating working after hours as a standard. It will drain you emotionally and physically and cause work overload.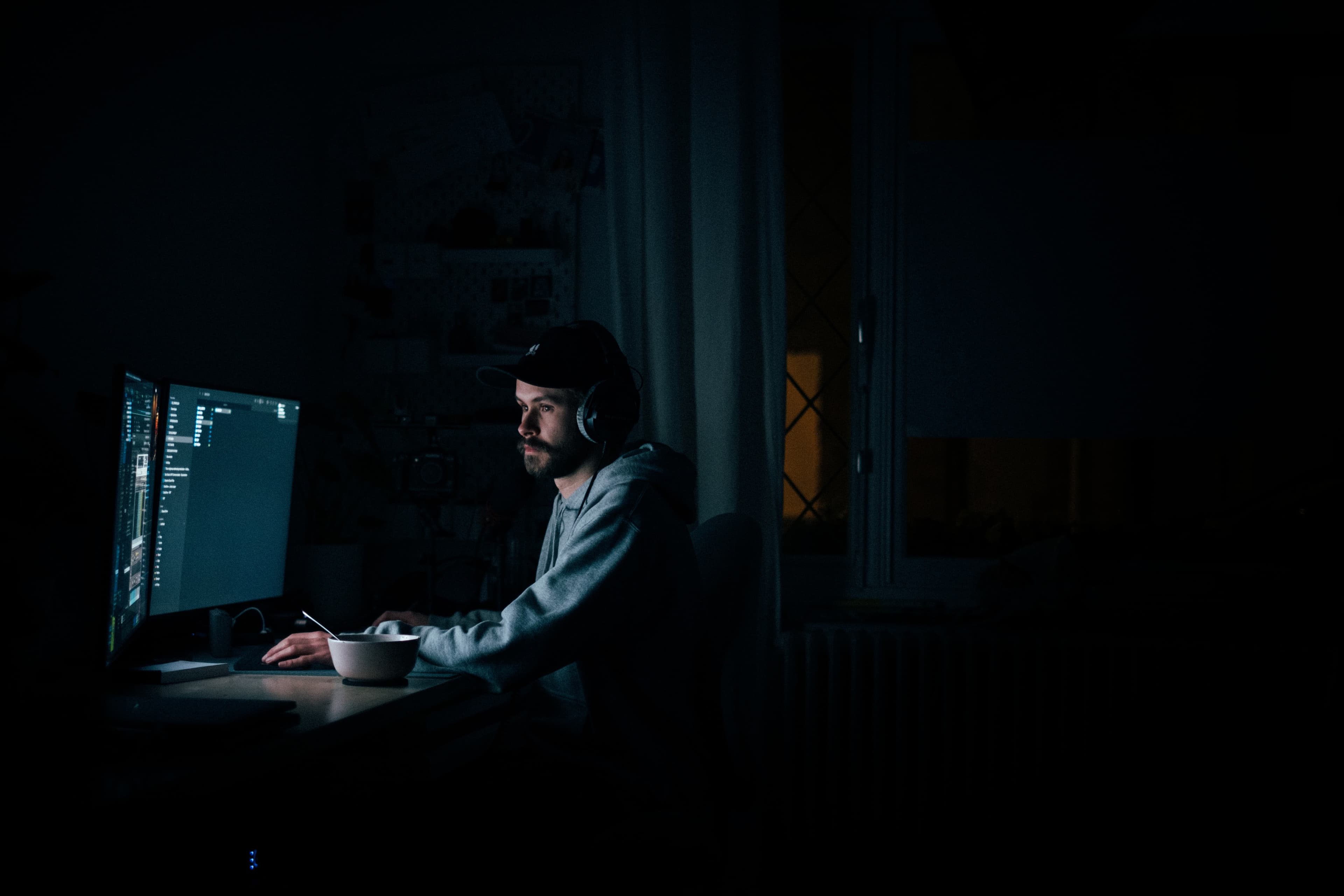 The tricky question here is – who's to blame? While some blogs out there point fingers at managers and clients, they're not always the problem. The inconvenient truth is that some of us like to impose extra work on ourselves (guilty as charged).
I must admit that in the past, I had caught myself checking that unopened Slack message or editing an article in the evening hours at least a few times. However, as it's not my productivity peak, it rarely results in any quality work.
How can you protect yourself from overtime imposed by a client and yourself?
When it comes to self-care, consider using a time tracking tool to avoid extending your workday beyond your contractual agreements. Without a tracker, you might not even notice that you're clocking in an extra 30-45 minutes each day, which is quite a lot from a monthly perspective.
What about overtime requested by the client? If you're a software developer, try creating a separate email address where you can be contacted in case of an emergency. That way you'll receive an alert if, say, the client's site is down, or there are any other critical issues. For any other requests, don't be afraid to decline. If needed, remind them of your contractual agreements. You can reply to these messages early the next morning when you're back at work.
Don't be afraid to disconnect 
Another remote work tip I'd like to share with you is knowing when to disconnect. According to Rescuetime, 84% of people keep their inbox constantly open in the background, with 70% of emails opened within 6 seconds from landing in the inbox. I am not ashamed to admit that I was one of these people.
I know that it's hard to disconnect, especially when you work remotely. You might feel obliged to respond to messages from clients irrespective of the time you receive them. When I started my freelancing career, my mind was constantly at work. I used to check emails every few minutes, and whenever I got a new message I felt obligated to respond right away. It took me a while to learn that I don't have to be available non-stop and that most issues can wait a day or two. 
If you want to stay productive you'll have to decide, that past a certain time, you won't respond to messages. Consider switching off notifications (that's what I did), so you're less tempted to hit the reply button. Also, make sure your contract specifies your work hours and your response time, depending on your work agreements.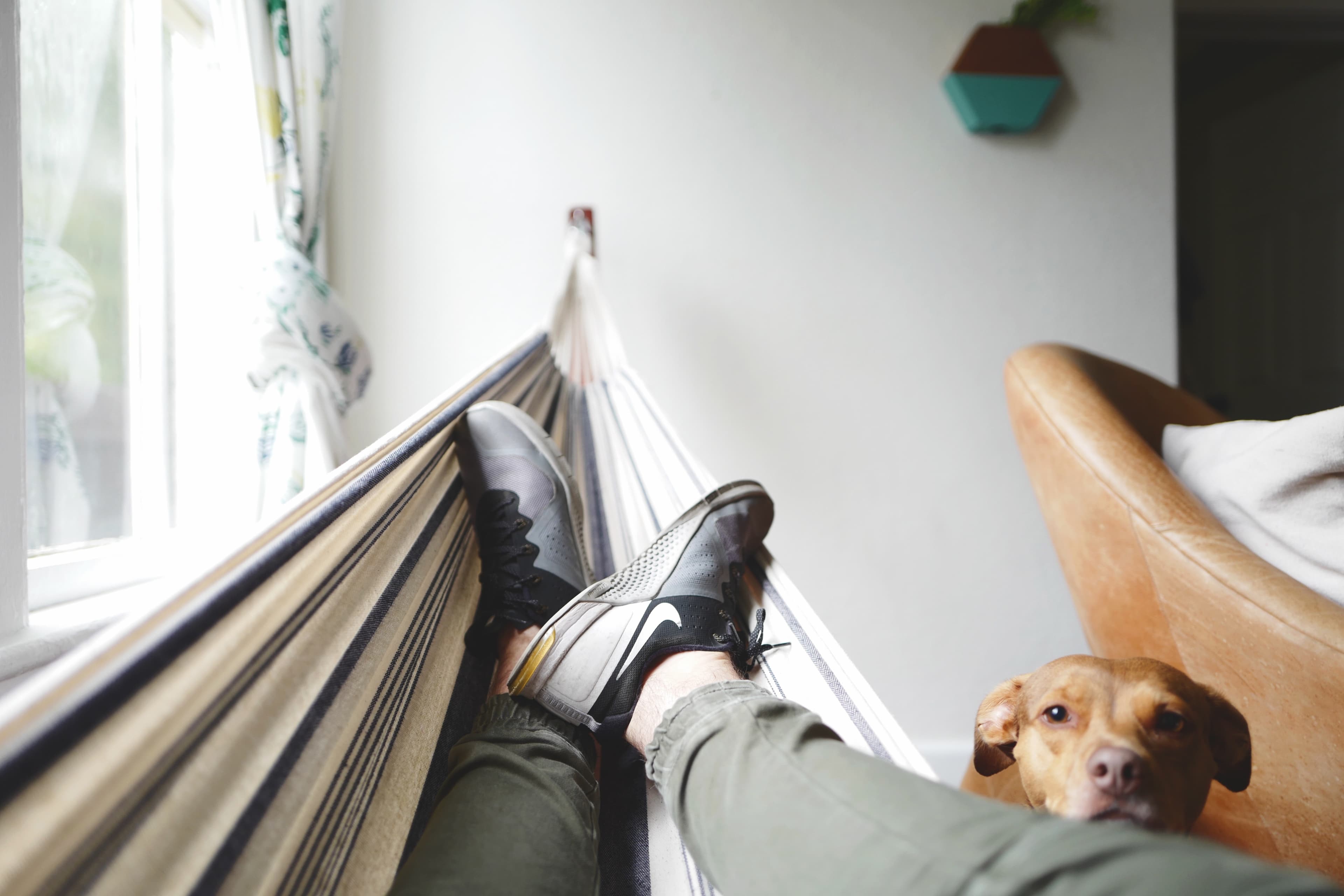 If you use Slack or any other communicator, set your work hours in the status to let others know when you're out of the office.
Building a strong relationship with clients
Let's start this section with one of my top remote work tips.
Manage expectations 
When you first speak to a potential client, it's important to:
Be clear about what you can and cannot do,

Make sure you're on the same page when it comes to your and your client's responsibilities, and,

Explain to the client what collaborating with you looks like – especially if you have a tried and tested process in place.
For instance, when I speak to a prospective client, I always mention my content writing and content strategy process as it's something I'm extremely proud of and can swear by. 
How will managing expectations early on help you? Let's look at two scenarios.
Scenario 1: Let's assume that, just like me, you work in monthly or bi-weekly sprints. To help you work efficiently, the client should deliver a project brief by the 1st day of each month. If you're starting with something new and need to familiarize yourself with the requirements, you should get a brief even a week ahead of the project. It's a win-win scenario. You can kick off work as soon as possible and have enough time to guarantee quality work that your client will appreciate, too. 
What if you haven't set clear expectations and responsibilities before you started the project? Let's see below.
Scenario 2: You're a UI designer who took on an assignment for a SaaS company. You agreed that you'd deliver hi-fi prototypes. However, after two months, the client says that they expected the prototypes to be interactive and not static (as initially agreed).
To avoid situations like the one above, you need a contract that specifies all the responsibilities and expectations of both parties.
Agree on what's included in your rate
The project scope and remuneration must be both clearly specified in the contract. 
Let's once again return to the UI designer example above. If halfway through the project, the client starts expecting interactive prototypes, then it would require more work, using new tools, and, overall, affect your project calendar. If you're covered with a contract, then you'll have strong grounds to renegotiate the rate for your assignment.
What if you don't know how to approach contracts and legal compliance? Consider joining a freelancer community like MVP Match, who'll not only take care of all the paperwork for you but will also provide projects for premium clients worldwide.
And if you're unsure how to calculate your rates, you'll love the salary rate calculator by MVP Match!
Regularly ask for feedback 
One remote working tip that I consider the most important is asking for feedback regularly. It is especially crucial if you start cooperating with a new client, and you're still figuring out their expectations and what they like. The more often you'll ask for feedback the better you'll become at meeting your client's requirements.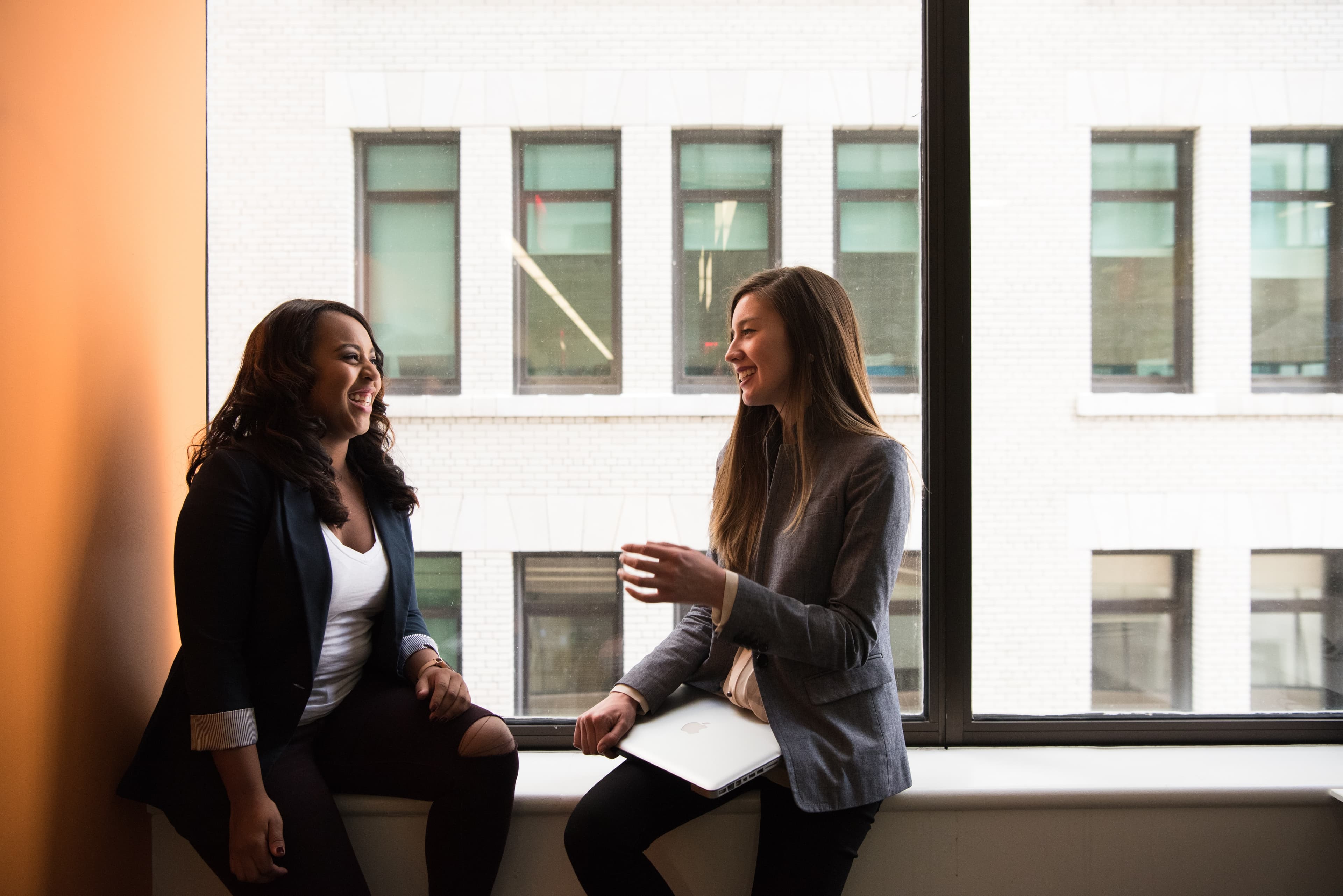 Bear in mind that some people are constantly busy and might fail to get back to you on time, which can impact your project delivery. To avoid such a scenario, agree on when you should get the feedback to have enough time to implement the changes. You can even include it in the cooperation contract to make it more official. 
Communicate often 
Another remote working tip? Focus on good communication. It's the basis of effective collaboration, irrespective of your work setting. However, it plays an even more important role when you work remotely as face-to-face interactions are rather limited. Sometimes people tend to isolate themselves when working in a hybrid team or fully home-based. It could not only negatively impact the relationship with your client or your team members, but it could also have a detrimental effect on your projects. 
Agree with your client on the communication channel that you want to use. They can vary depending on the circumstances. You can use Slack to discuss urgent matters and switch to email to agree on project requirements and to provide feedback. You know what they say: it's better to over-communicate than to under-communicate. So irrespective of the channel you select, make sure to maintain regular communication. 
Take advantage of video calls
While certain matters are better discussed in person, it's not always viable, especially if you work remotely. Luckily, you can turn to video calls! I strongly recommend taking advantage of them if there is a delicate matter that you would like to address. Choosing email might result in a misinterpretation of your intentions, which could lead to undesired outcomes. Body language and facial expressions can help you better communicate your intent and emotions, and this can't be achieved using email or Slack (not even with emojis!).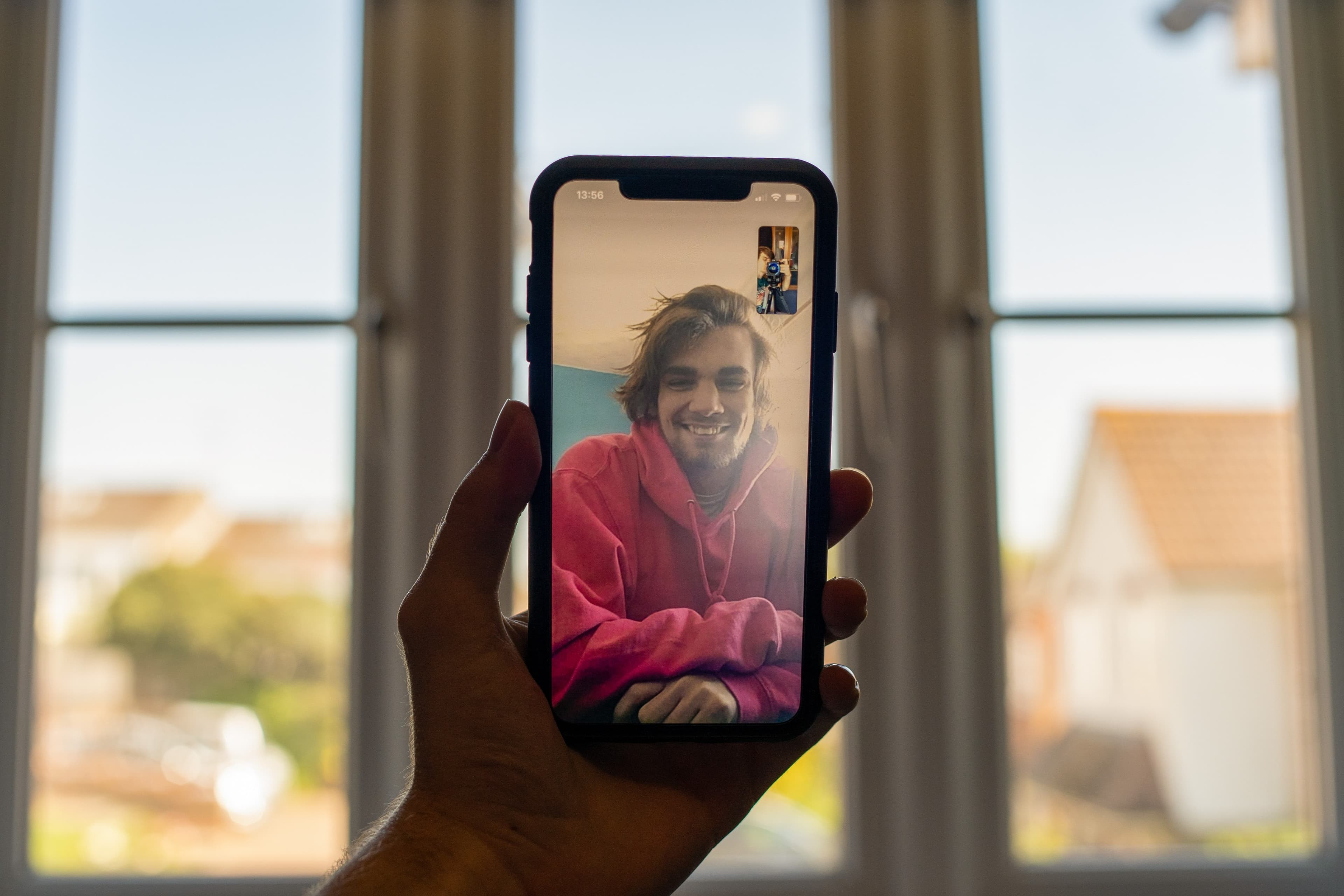 Video calls will help you maintain human-to-human connections, which will positively affect your relationship with clients. 
Organizing your work & staying productive 
Finally, I'm going to look at remote working tips that will help you stay organized. These apply not only to 100% remote freelancers but also hybrid teams.
Plan out your work in the calendar
Do you work on multiple projects? If so, then the approach I mention below might come in handy!
As mentioned earlier, I work in monthly or bi-weekly iterations and ask clients to provide project requirements before the beginning of each month. Once I've got all I need, I plan out each day of the week as accurately as possible (i.e., down to the hour). This means that on Friday, I know that I'll be working on a deliverable for Client A on Monday morning, a strategic project for Client B on Tuesday and Wednesday, and so on.
This way, I stick to each client's roadmap and make the most of each hour spent on projects.
Organize your project information
The longer you work for a client, the more project documentation you'll be handling. Few situations are equally stressful as realizing that you need to check the requirements for a project but can't find the file. To avoid informational chaos (and time wasted on sifting through emails), organize your documentation into folders from day one.
I use two tools to ensure easy access to project information – Notion, where I write down notes and ideas, and good old Google Drive, for storing project guidelines and contracts. It saves me tons of time and prevents frustration! 
Another perk of organizing documents? If you need to tackle a similar challenge in the future, you'll be able to quickly refer to your notes and past experiences.
Make sure you and the rest of the team have a single source of truth
Here's a remote work tip that rarely gets mentioned but makes a huge difference. 
The so-called single sources of truth (SSoTs) are usually managed by the contracting party. They've become especially popular in recent years, with the move to hybrid teams. That being said, if it's lacking, encourage the team to create such a resource. Even more importantly, make sure that you genuinely use it! 
Here's an example. If you're a software developer working with a team of two other devs and a designer, encourage all of them to add their documentation and notes in a shared resource.
That way, as you're working on your part of the project puzzle, you won't be blocked if you have a question regarding the intended functionality but can't ask the designer who's worked on the visuals.
A single source of truth can also reduce the number of messages you receive throughout the day. If you're approached with questions that can be easily answered by looking at the resource, you can refer the team to check the source of truth instead of jumping on a call. Over time, you'll make sure that the team first checks the available data, and reaches out only if they can't find an answer elsewhere.
Stick to deadlines 
One of the major concerns that companies have while working with freelancers or contractors is not delivering work on time. If you want to have a fruitful freelancing career, then you need to set project deadlines and follow them rigorously. Each delay is a broken promise which might lead to trust issues and eventually cause the end of cooperation. Remember that deadlines are beneficial not only to your clients but also to you.
If you have your work planned out, and you follow your schedule, then you know how much time you have left for extra projects! Sticking to deadlines not only lets you protect your reputation but also helps you find room for more income. It pays off to be disciplined, I know it first-hand!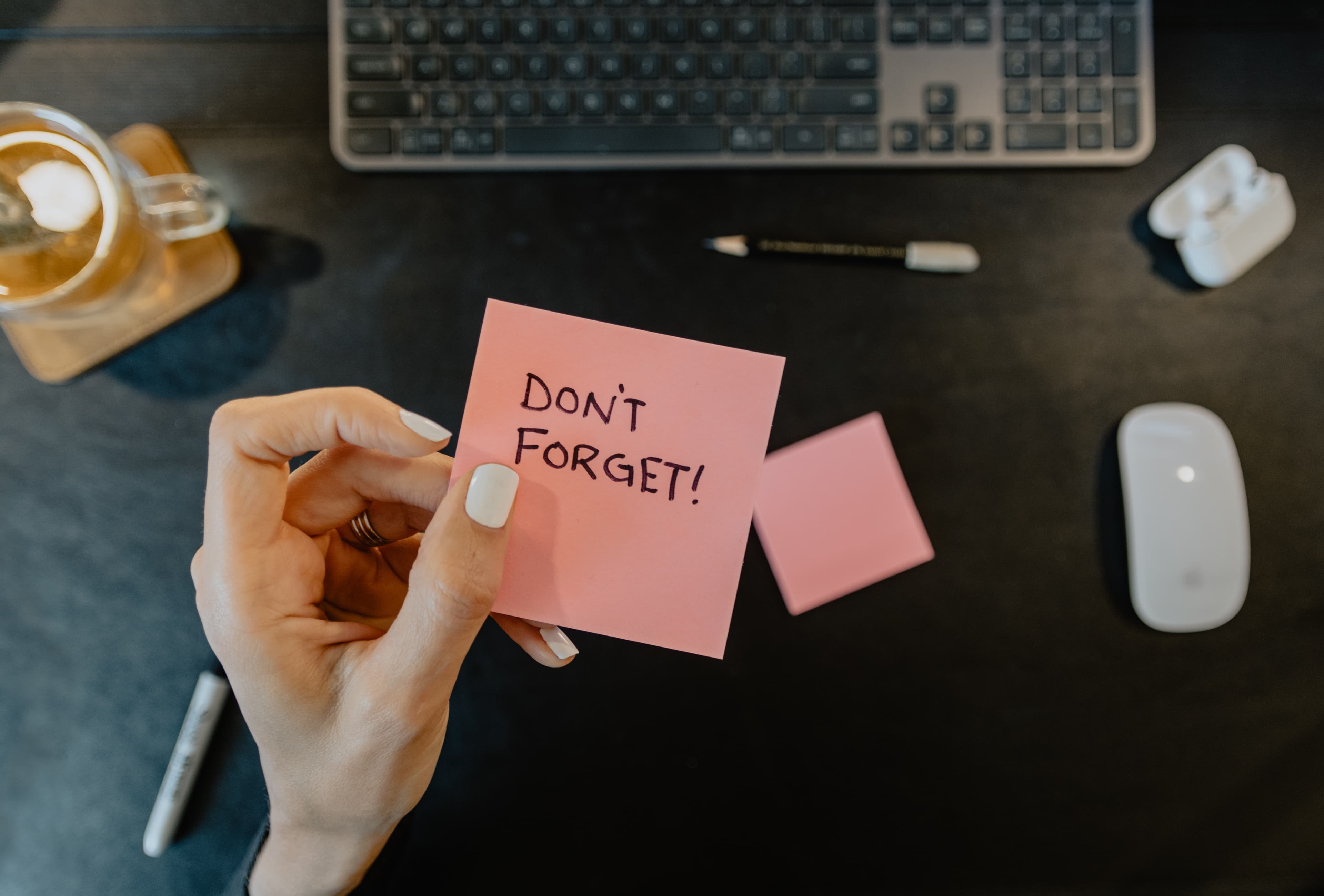 Block time in your calendar for deep focus work
Are you and the client based in different time zones? If so, it might be a good idea to reserve the overlapping hours for communication and the remaining part of the day for individual work. Provided, of course, that you're genuinely most productive when the rest of the team isn't working.
If you're at your mental peak in the mornings, when your client and other team members are also online, don't be afraid to set yourself to a "do not disturb" or "away" status. You can always reply as soon as you're done with critical tasks. After all, you're on the project to drive the best results; not to be in a "stand by" mode.
Use the right tools 
Working remotely as a freelancer doesn't release you from using the right tool stack; quite the opposite. The right software can help you better organize your work and improve your productivity. Here are a few that you can consider: 
Project management tools like Trello. It lets you list all your projects, add deadlines, and easily move tasks from stage to stage to better reflect your work progress. For instance, you can create a few cards and name them as follows: projects -> in progress -> 1st draft delivered -> feedback -> completed. 
Communication tools like Slack, Zoom, or Hangouts. I recommend using the same tools as your clients. This will make communication more smooth and regular. 
Time tracking tools like Toggl. If you work on a time & material-based project, you'll likely need to create a weekly or monthly time frame to show what you've been working on each month. You can also use Toggl for fixed-price projects. Track how much time it took you to complete the work, and verify if the rate you agreed on is satisfactory or needs to be renegotiated. 
Visualization boards like Miro. If you need to engage in brainstorming sessions or project idea discussions, using a tool like Miro can come in handy. It allows for real-time collaboration, which is necessary if you work remotely. 
Ready to give these remote work tips a shot? 
Here you go! These 16 remote working tips will help you in working remotely or building your freelancing career. Some of them might have hit home already, while others may come back to you during your work experience. Feel free to save this post in your tabs and come back whenever you feel like remote work is taking its toll. 
However, if you find your freelancing career overwhelming, then think of joining our freelancer community at Match. Not only will you get access to exciting projects chosen to fit your needs, but you also won't have to worry about paperwork and all these admin tasks that take away your sleep. And what's better than focusing on your favorite projects while someone else handles the stuff that causes a headache? 
Ready to give it a go? Join our freelancer network!