Welcome to the Climate Tech Dinner, round two, where 25 brilliant minds came together to tackle the most pressing issue of our time: climate change.
Hosted by MVP Match in Berlin on March 22, the event brought together leaders from some of Germany's most exciting green tech companies, including Zolar, Ostrom, Thermondo and CleverShuttle, to talk about everything from carbon accounting to green tech funding.
Mission Unites the Community
Despite some being competitors in their respective sectors, the attendees shared a common mission of working towards the same North Star – the urgent need to combat climate change. 
From solar energy and heating systems providers to on-demand ridepool apps, fleet electrification solutions, and other businesses, they face many of the same challenges in building, scaling, optimizing, and funding their operations. And so we dedicated the evening to going deep on these challenges. 
It was a night! Here's what we learned:
1. Measuring Is Key to Managing
As in all sectors, there's a huge demand for data in climate tech. But we are far from having what we need. Carbon accounting was one of the dominant topics at the dinner among the B2B companies, with data accessibility, data sensitivity, and data accuracy at the center of the discussion. Companies are looking for support to navigate the challenges of collecting and processing carbon emissions data, especially for indirect emissions from suppliers in the value chain, aka Scope 3 estimates. PlanA.Earth, a SaaS business for data reporting, explains this challenge in detail, thankfully.
Measuring impact beyond carbon emissions is even more difficult. Unlike carbon, biodiversity and other nature-related risks don't have an intrinsic value and are more complicated to monitor. However, it's essential to building a climate tech business responsibly, as Klim, a German agritech business, is doing to foster regenerative farming methods.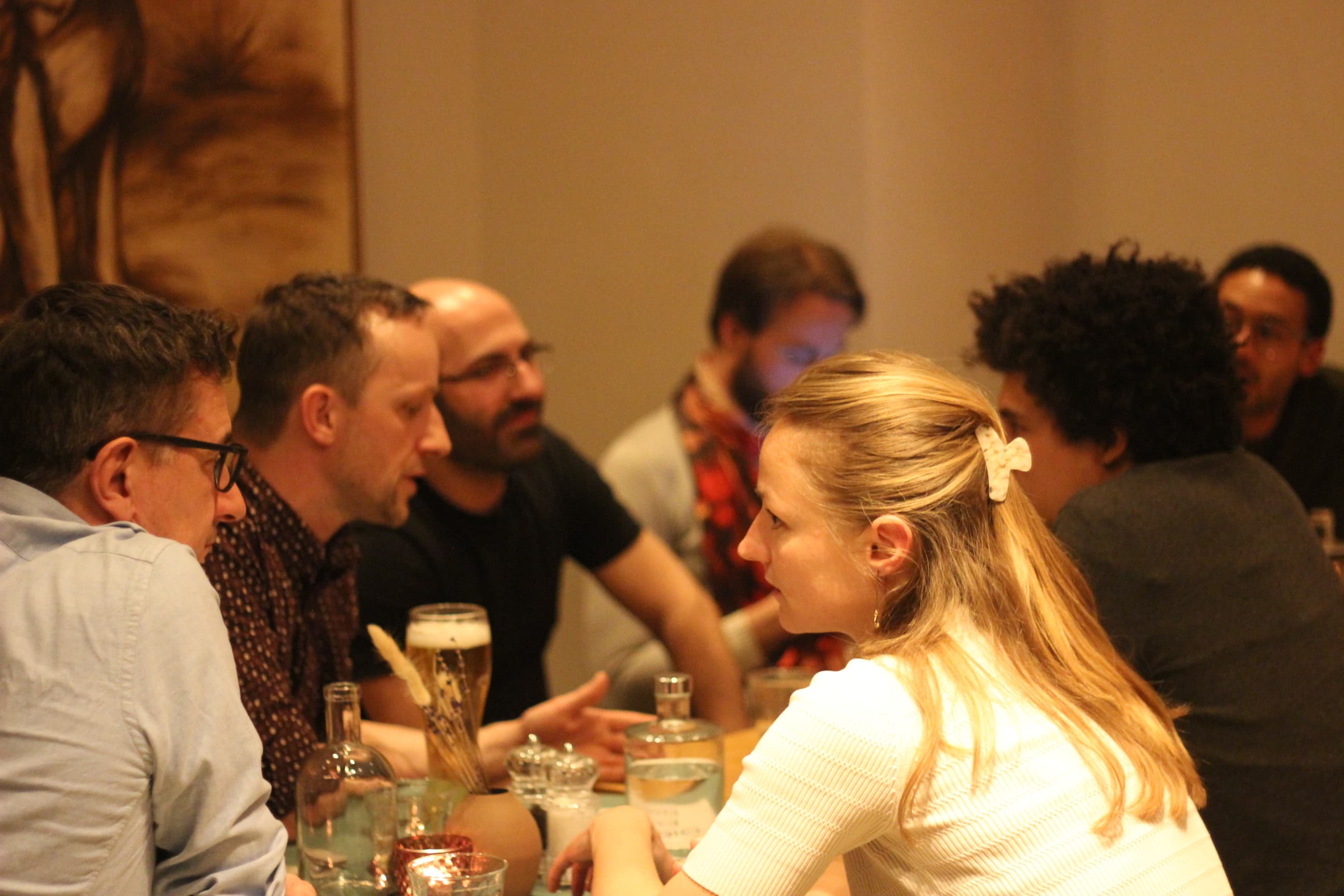 Food, beer & ideas going around at the Climate Tech Dinner in Berlin
2. Hardware Companies Want Value from Digital Services
Leaders of climate tech hardware companies want to get more value out of software and digital services. How? By positioning services as a value-add. Like Enpal's app that lets solar energy customers monitor their aggregated energy consumption / savings. Or Ostrom's smart EV charging system for juicing up an EV during the cheapest and greenest times of day.
Then it becomes a question of choosing the right KPIs to measure the success of digital services to know what's working and not.
3. B2C Companies Are Optimizing to Grow
For B2C companies in climate tech optimization is the name of the game. Improving the installation of green energy infrastructures, by, for example, optimizing routes, improving the installation tools, or integrating software solutions, can lower costs while increasing the overall number of installations. Internally, companies are looking for better processes and technical infrastructure to support scaling the business.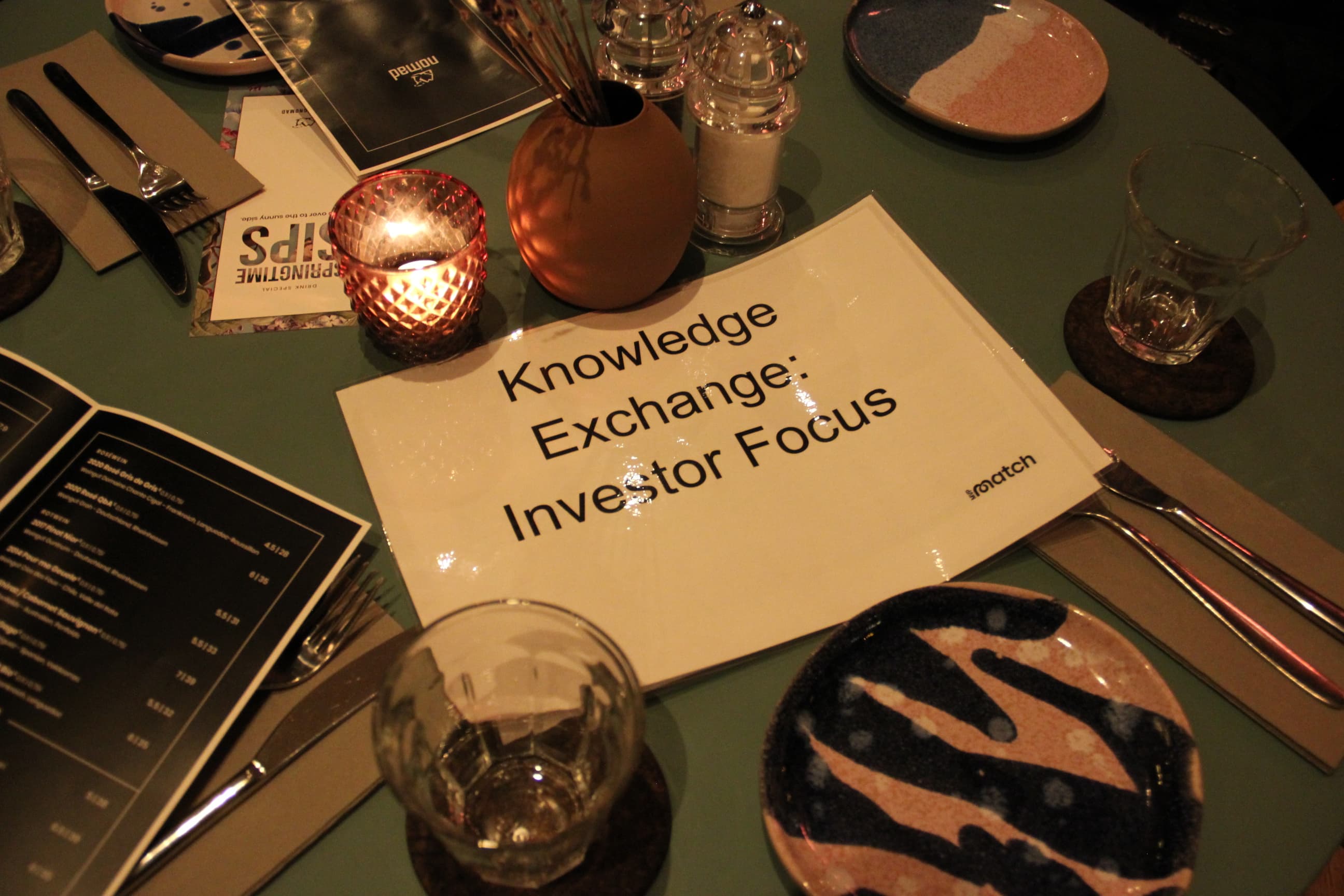 VC funds were also at the Climate Tech dinner
4. We Might be in Climate Tech Funding Bubble
Is there too much money flowing into climate tech? It wouldn't be the first time – remember the clean tech boom and bust 12+ years ago? Venture capital has been rushing into the sector at unprecedented rates over the last two years. Industry experts are beginning to question whether the valuations at the seed and pre-seed stages are too high, putting pressure on founders to deliver and increasing the risk that startups will implode early if they cannot realize the desired valuations for later funding rounds.
Venture capital might not be the best way to finance a climate tech business, particularly capital-intensive hardware startups with long development cycles. Companies are considering alternatives: government grants, debt financing, or family offices. If we are heading into a bubble in climate tech, what would the real-world impact be? 
Climate Tech Dinner #2 is wrapped, but the conversation is still young. We will be hosting another one soon – and we look forward to broadening the discussion to more companies and a longer list of challenges and solutions. Are you in?