While discussions about the pros and cons of remote and onsite work continue, there's no surprise that many organizations chose to explore a hybrid work model. A promise of increased employee satisfaction and productivity is just as tempting as keeping access to a wider and more diverse pool of talented people worldwide. But how to keep your team happy and engaged while rocking different locations and time zones? Let's talk about the best practices that leaders can consider when managing their hybrid teams.
Transitioning to the new normal of the hybrid workforce
With the onslaught of the Covid-19 pandemic, most organizations hastily took measures to implement a virtual workforce in 2020. People were introduced to a new way of working, and many of them found it more convenient. As everything reopened, employers asked their employees about their preferences, and some of them were happier working remotely.
Many organizations are now deliberately working towards a hybrid working model as the situation eased. A McKinsey survey says that nine out of 10 organizations will soon shift to a hybrid workforce. Different companies have different models in place, but the typical scenario is that some employees are fully remote at all times, some spend their workdays in physical office locations, and some have the flexibility to transition between remote and in-person work. 
How will this shift affect leaders and leadership?
Managing a hybrid team is very different from one completely physically present. Handling both remote and on-site employees, maintaining an effective communication channel, catering to everyone's unique needs, and incorporating technological tools to facilitate employees would be just the tip of the iceberg. Leading a hybrid team requires adaptability, understanding, and willingness to be flexible. It will present a new set of challenges that might be tricky to overcome.
For instance, a lack of physical supervision might cause some workers to lose focus, affecting productivity. This could also happen due to numerous distractions present when working at home. Or, social isolation could affect mental health and cause employees to lose their drive. Biases could prevail at the workplace regarding remote workers as it could appear that they are not contributing enough.
Moreover, keeping everybody in sync and making sure they are on the same page would be essential. Each employee would have different needs. Stress levels could be high because everyone is still trying to maintain normalcy amid a global pandemic. Several potential issues might occur, and a leader needs to be adequately equipped to deal with each of them head-on. So how will the leaders do it?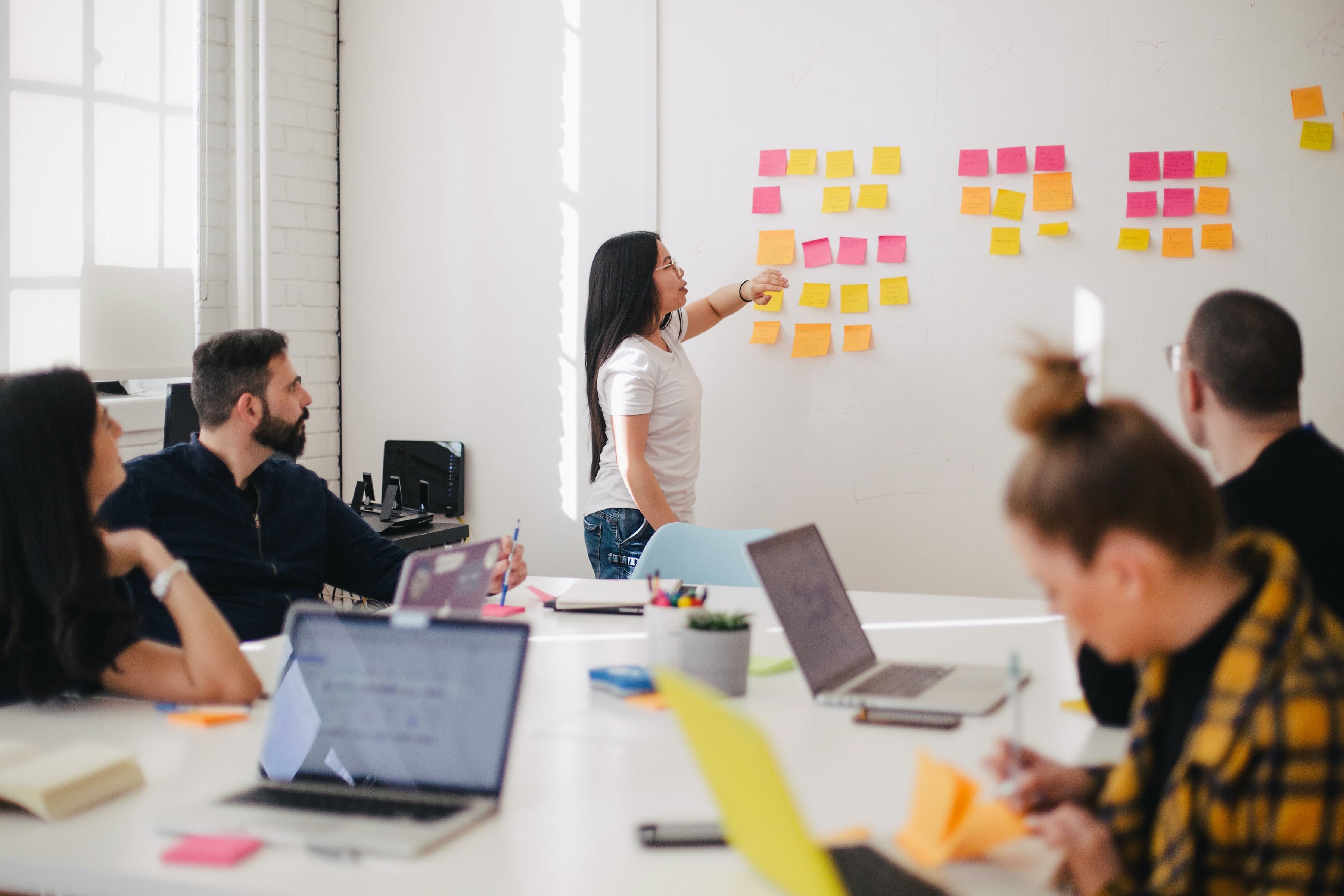 How can this process be facilitated?
It's unrealistic to assume individuals have a uniform reaction to their return to work. Some researchers claim that during Covid-19, the brain's innate fight or flight processes were aroused, resulting in a " Post-COVID Stress Disorder." This often includes fear, stress, anxiety, and depression. This fear can cause employees to become less productive. It is critical to understand this problem before seeking out a solution.
The importance of emphasizing "employee experience" has never been greater. Companies should explore frequent techniques of assessing workers' interests and the adequacy of their welfare initiatives. Employees' efficiency will naturally rise when their feel secure and relaxed, allowing them to operate at normal levels.
This has given rise to a 'hybrid workforce' where some team members can work from the comfort of their homes. The pandemic has forced many companies to use this method to ensure the minimum spread of the virus. Gallup's research indicates that almost seven out of ten workers in the US had to work remotely at some point during the pandemic. During the pandemic, 39% percent of the employees stated that they wanted to return their offices for work. On the other hand, approximately 44% of people said they wanted to work remotely from their homes. 
Diana Coker, the staff writer at The HR Digest, wrote about how the pandemic has created different preferences for employees. While some employees are hoping to return to offices, a hybrid working model is still an undeniable need of the era. 
Communicate and communicate some more
First and foremost, establish an open, transparent, frequent, flowing, or even overflowing channel to ensure everyone is on the same page. This could be the most crucial part of ensuring that everything runs smoothly. A survey revealed that almost half of the participants cited effective communication as vital to their transition to remote working.
A practice of daily check-ins could be started where everybody on the team could clarify what they intend to get done that day, and they could also outline any facilities or resources required so they can be supplied on time. Team discussions regarding new practices and protocols will help everyone provide suggestions and incorporate said methods without much friction. Meeting routines can also be discussed, such as how often they need to be held, who needs to be there, what will be addressed, what platform would be best, etc. Encouraging frequent conversation between team members can help sync them to know what part of the task they need to get done to finish the job on time. This way, all members would be satisfied that everybody is doing their share, whether onsite or not.
Furthermore, another practice could respond to employee queries regarding new policies, procedures, or general feedback and suggestions. This could be done every week and anonymously so everyone would feel comfortable voicing concerns and opinions. This may make adapting to a new every day easier.
A case study published in Harvard Business Review reveals how Marc Boscher, head of Montreal-based Unito, a workflow management platform company, ensured his team was in sync by effective communication methods. He accomplished it by moving all meetings online and keeping their recordings available throughout so everyone could access them whenever. Moreover, his teams are encouraged to use collaborative documentation tools to sync every update or change. He feels this practice has been a good exercise in flexibility as well.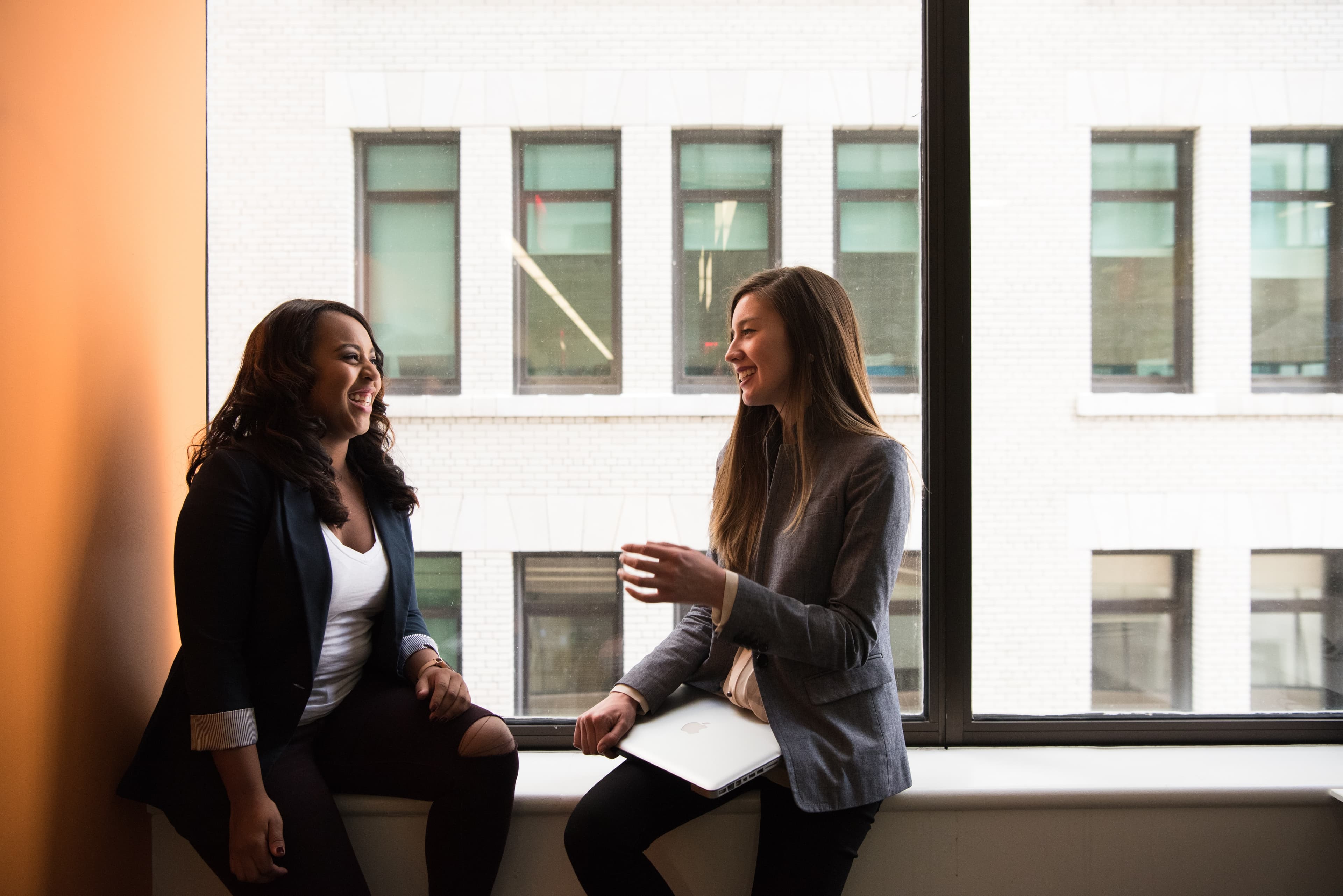 Establish core hours
These will be when everyone will be available and focused on the task. Core hours can be fixed after an all-team discussion to ensure everyone is comfortable with them. This could reduce the inconvenience caused by different time zones as for these set number of hours; everyone will be accessible. Tasks that need collaboration can be finished, or meetings could be held. Establishing synchronous working hours could also provide the sense of routine required at the workplace. Other than these, workers can work asynchronously. However, it suits them. This practice can potentially boost productivity, facilitating a result-oriented culture helping businesses thrive. It will also discourage leaders from micromanaging as everyone will only be together for the core hours.   
'Meeting-free' hours can also be established so that employees only focus on getting individual work done without interruptions in those particular periods. This could act as a forcing mechanism for when meetings are happening so that everyone would be available.
Define expectations clearly
This is always essential for smooth operations, but now more than ever.  Assuming that the team understands what needs to be done will not be good. Establishing priorities at the start of the workweek will help workers stay on track. Requesting feedback on essential tasks or upcoming deadlines will help everyone stay focused and on schedule. Concentrating on more critical tasks first could increase flexibility for employees. It would also make it easy to cover for someone else in an emergency as all members would know what needs to be done. The DAC framework for leadership could help leaders gauge the productivity of a hybrid workforce. Everyone needs to be working in the same direction; employees need to be coordinated if a task requires multiple inputs, and everyone should be equally committed to collective success.
Be flexible
Flexibility is crucial as things can change at any minute. Adapting to a new way of working already requires lots of changes. Employees working from the office and those working remotely have different schedules. Leaders need to discuss what times and work patterns work for other employees and align task timelines appropriately. It's essential to shift the focus from the 'how' to the 'what,' from the process to the actual outcomes. As long as members are delivering, it is okay for everyone to have different working schedules. Creating ease and convenience for workers leads to better productivity.
Keep it inclusive
Employees working from home could feel left out or as if they are not being given credit. This could negatively affect morale. To prevent this, certain practices could be adopted. For example, meetings could be permanently shifted online, even for employees present physically. This could make everybody feel included and up to date. A proximity bias could be present, which could foster the misconception that people working from home aren't equally productive. Managers need to discourage this kind of mindset strongly. Other than this, leaders need to deliberately make sure that they aren't delegating more tasks to people physically present so that everyone's workload is equal. Nobody is holding the shorter end of the stick.
Another case study published in Harvard Business Review has shown that this is, in fact, quite doable. Kirsten Dotson, Controller at Sigfox, the Boston and Dallas-based IoT company, says that managing her hybrid team has been a learning opportunity for all of them. She has made a special effort to connect with her teammates, so they never hesitate to approach her lest a problem arises.
Monitor stress levels closely
Working amidst a global health pandemic adds another layer to an already complex working situation. Hybrid working means that work and personal life are even more blended. Leaders need to be extra vigilant to make sure nobody on their team is nearing burnout or about to explode. Frequent one-on-one video calls to encourage employees to talk about anything that might be bothering them or any complications that may be making it hard for them to do their best will help make workers feel valued. Team discussion about regulating workload could also help. Providing a safe space for people to discuss problems openly will also aid in identifying if anyone's mental health is deteriorating. People could be acting differently:  irritable, numb, anxious, exhausted, or stressed. Leaders could reach out to them, talk, and help them prioritize to deal with the issue.
Keep the spirits alive
It's also essential to make a conscious effort to induce playfulness into the workday. Almost everyone misses the times of laughter and fun from the pre-Covid era. They want to have fun with their coworkers too sometimes. Coffee breaks used to be a chance to unwind in between work. An alternative could be using apps like Donut, which randomly connects two people for small sessions, increasing team bonding. Informal zoom meetings can be held around lunchtime to chat about daily life. Additionally, team-building activities like multi-person quizzes or games could be an excellent way to have fun after a particularly stressful week.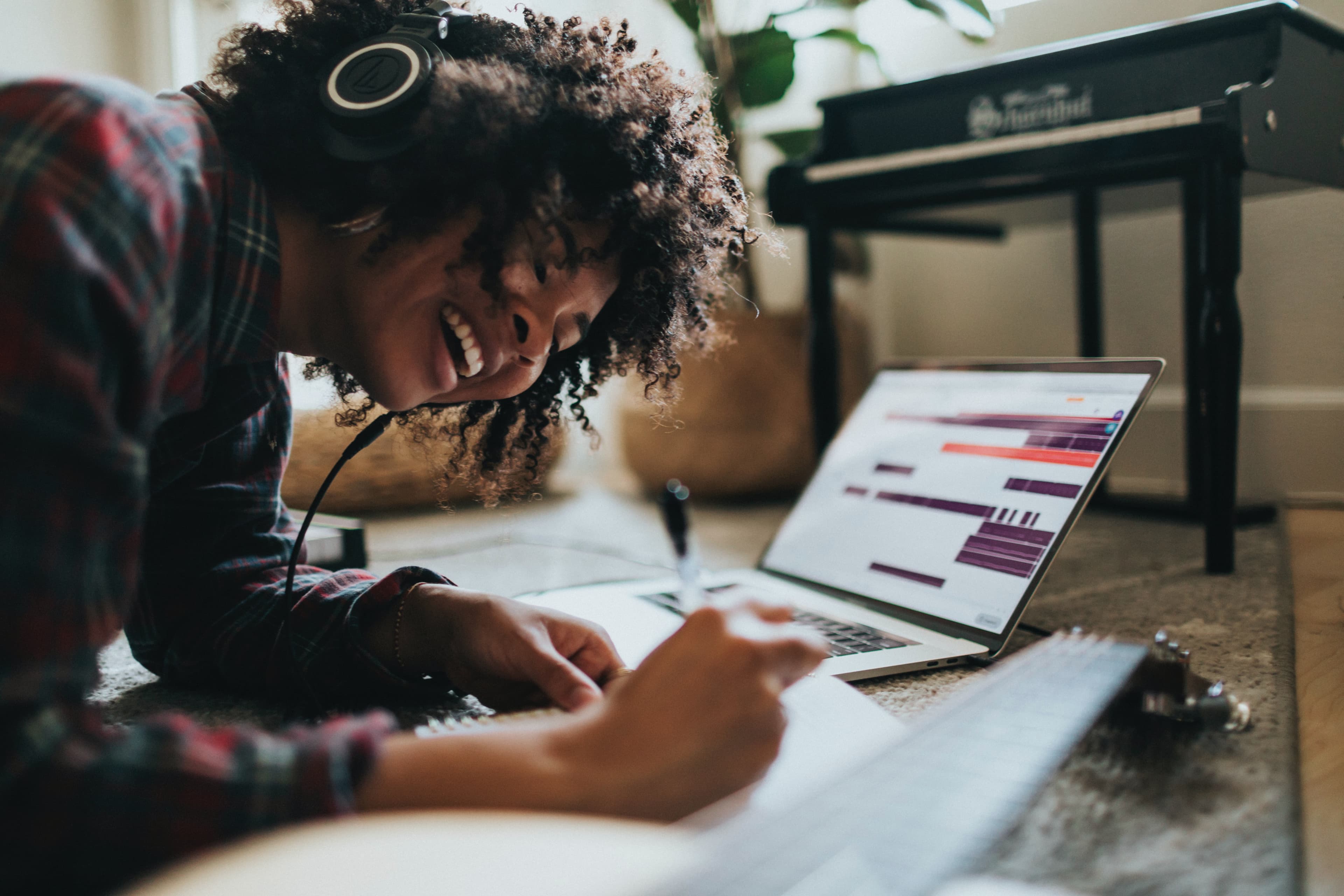 Incorporate tools
The pandemic has already given people a big push to overcome technological resistance. It is high time to use the numerous tools and platforms available for multiple purposes. Project management tools such as hive will make it much more convenient to keep track of different tasks, their progress, deadlines, resources, and requirements. Scheduling would become much more accessible. Video conferencing platforms such as Microsoft Teams and Zoom have additional features to facilitate formal meetings, which can be taken advantage of. Online clouds such as Google Drive will make collaboration more convenient as people could work on the same task and sync progress. Clouds can also help make resources more accessible to everyone. Discussion tools can make communication more effective and efficient, and important updates and messages can be saved and made available to everyone. Other than this, leaders can make sure employees working remotely have adequate equipment such as microphones and cameras to make sure that they can work smoothly.
Offer all kinds of support
It has been a distressing year. People have dealt with losing loved ones, health crises, economic instabilities, extreme uncertainty, and whatnot. It is vital to make sure all your team members feel comfortable with you as a leader. Talk to them, find out about their worries, reassure them, and provide appropriate assistance. For new members, help them become a part of the team by hosting introductory sessions and bonding activities. Ensure that employees working from home have a suitable environment free of distractions. All members should be happy with their working situations; if somebody wants to shift to remote working or start coming to the office, they should be facilitated. Employees forced to work remotely due to quarantine requirements risk feeling isolated. An MIT Sloan survey shows that the most effective step to battle isolation is regular check-ins by managers to see how their employees are doing personally and professionally.
Encourage a healthy work-life balance
While working from home, it can get tricky disconnecting entirely from work. Some employees feel like they have to be available throughout the day or work more hours at home. Leaders could reassure their team members that they are not expected to respond to work emails after designated working hours or constantly need to be available. This might help them gain a sense of personal life free of work-related tasks. They could rewind and pursue other private interests outside of work.
Keep employees engaged
While working from home can boost productivity in stand-alone tasks, it may cause the opposite effect on collaborative studies. To maximize productivity, leaders can do routine employee evaluations to let everyone know how they have been doing. This could allow them to work harder where they lag and perform better. It has to be ensured that employees working onsite don't have to do extra work just because they are physically present. Short meetings to motivate workers whenever needed could also help.
Confidently leading a hybrid team
The McKinsey survey also reveals that the organizations planning to go hybrid have at best a high-level plan to implement. A third of them admit that they lack the alignment to manage remote and onsite employees together. This shows that there is still a long way to go. However, leader training programs can help bridge the gap. They can be equipped with techniques to navigate a rather complicated team structure with lesser difficulties. New technology can be introduced to ease everyone and cut downtime spent unproductively. Training sessions can be held so that everyone gets comfortable using them. Digital archives with access levels to keep resources in one place and make them available to employees at different access levels will help make them available to everyone. 
Adopting effective communication methods, being flexible and inclusive, taking care of their teammates' mental and physical health, prioritizing tasks, and promoting an environment of empathy and encouragement will help leaders transition to the hybrid working model and lead their teams successfully.
A new way of operations will undoubtedly be hard to adapt for everybody, but it could yield impressive results. Increased employee satisfaction will help organizations retain talented long-term employees. Flexible working conditions will provide convenience to everyone in these testing times. Adopting hybrid leadership practices will help increase managers' skillset for the upcoming future and employment potential.